Two great books on the subjects by Kathleen Kinder: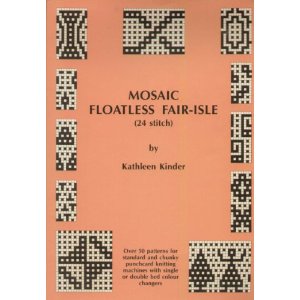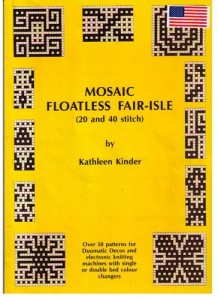 another article/printable PDF resource by
Susan Guagliumi
 (this link no longer works, subscription and log in are presently required on her
site
 for access to her free pubs)
Susanna Lewis:  "A machine knitter's guide to creating fabrics" pp. 71-78, 1986. "Designing your mosaics" and "Figurative designs in machine knitting"  published in To and Fro Magazine, and presented at Passap University app. 1992
Denise Musk: "The technique of Slipstitch" pp. 36-46 1989
Barbara Walker Mosaic knitting companion CD by Morgan Hicks 381 motifs "charted and converted for your electronic knitting machine or crochet, .pat or .pcx format".