Another ravelry question is bringing me to a new topic and thread. The information will be edited and added to as I have time and can gather corresponding swatches. Information, at least initially, will pertain to Brother brand machines.
The size of the pleat creating the ripple/  pintuck depends on the number of rows that can be knit on the all knit bed before the fabric begins to ride up and becomes difficult to retain on the needles in work. Tolerance depends on knitting machine brands as well as yarn used. Bold patterns read better than smaller ones. Weights are usually helpful. The term is commonly used in reference to fabrics created in every needle rib and their variants. The Brother Ribber techniques book (now available for free online) addresses the topic on pp. 20-23.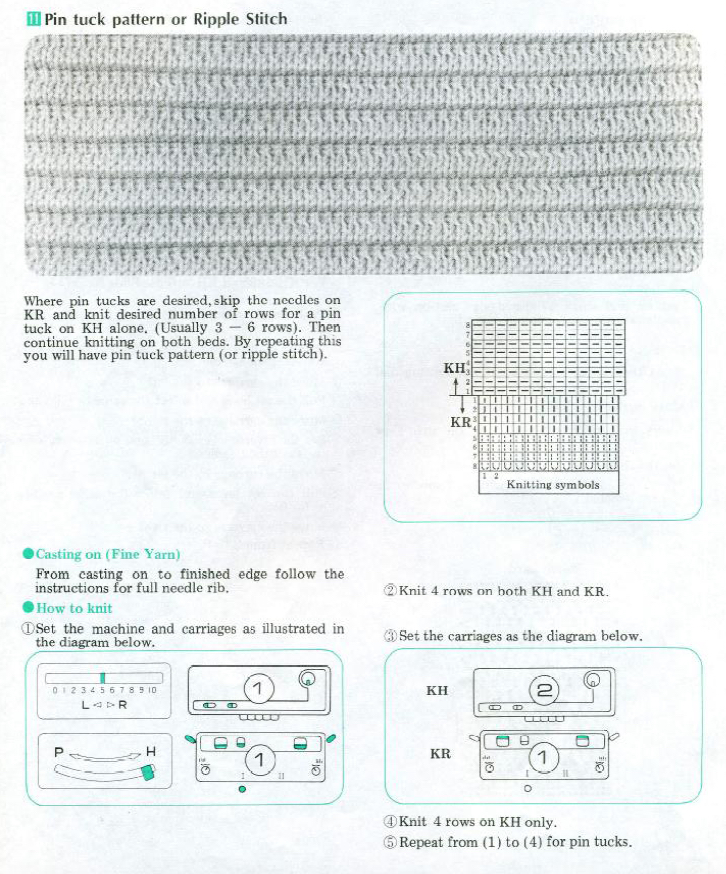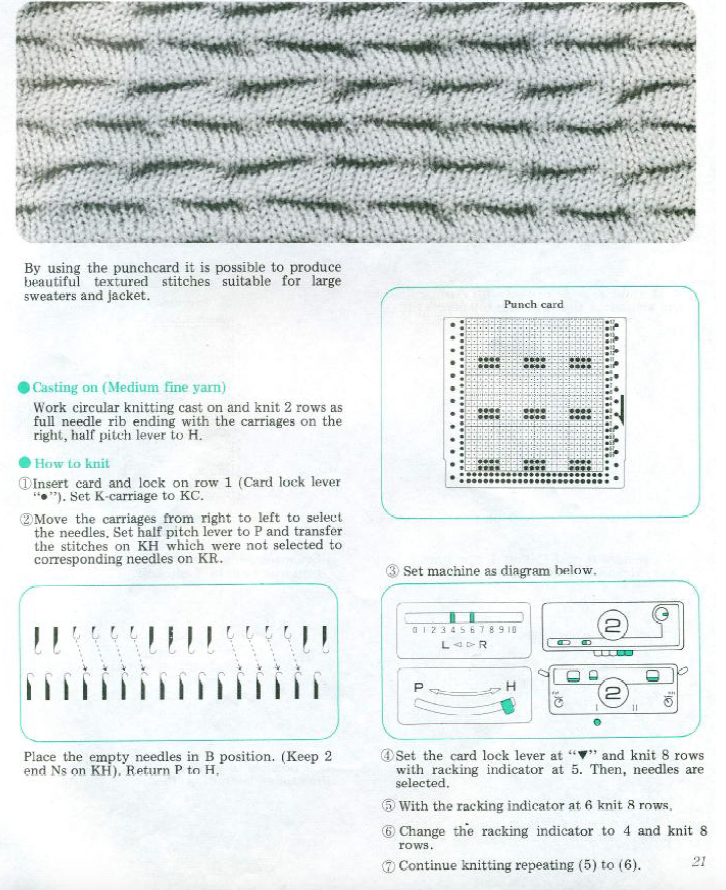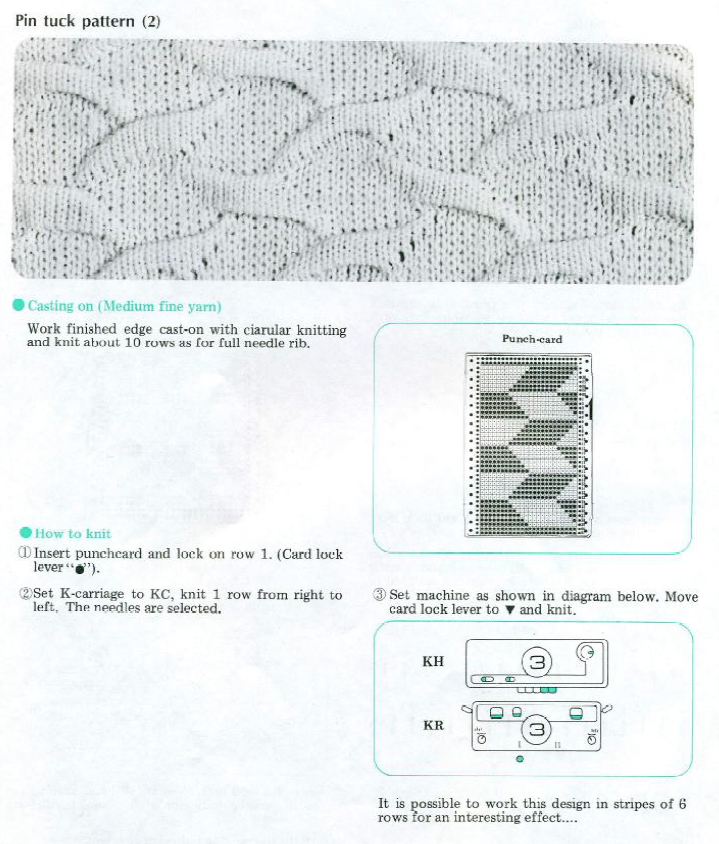 I have added a few patterns from published sources in a flickr album , most take into account any one stitch not being slipped for more than 4 rows. Doubling the length if using electronics is not recommended.
These fabrics may be created in combination with needles out of work. Charting out ribber needle set ups requires brick layout graph paper. The images below may serve to illustrate needle set ups. Print and add needle arrangements by hand, or use image processor to add symbols for needles both in and out of work on either bed. The first series begins and ends with needles on the ribber (Passap front bed), the one below it with needles on the main bed (Passap back bed).