Back in 2013 I shared some images of my early knit work. I recently came across some slides of knits I produced back 1990-1991 in my "student days". The large, non repetitive images were knit using a bit knitter connection to a Passap KM in the days when images were scanned with a black and white security camera set up with color filters. The "death coat" was designed during the Gulf War, in 1991.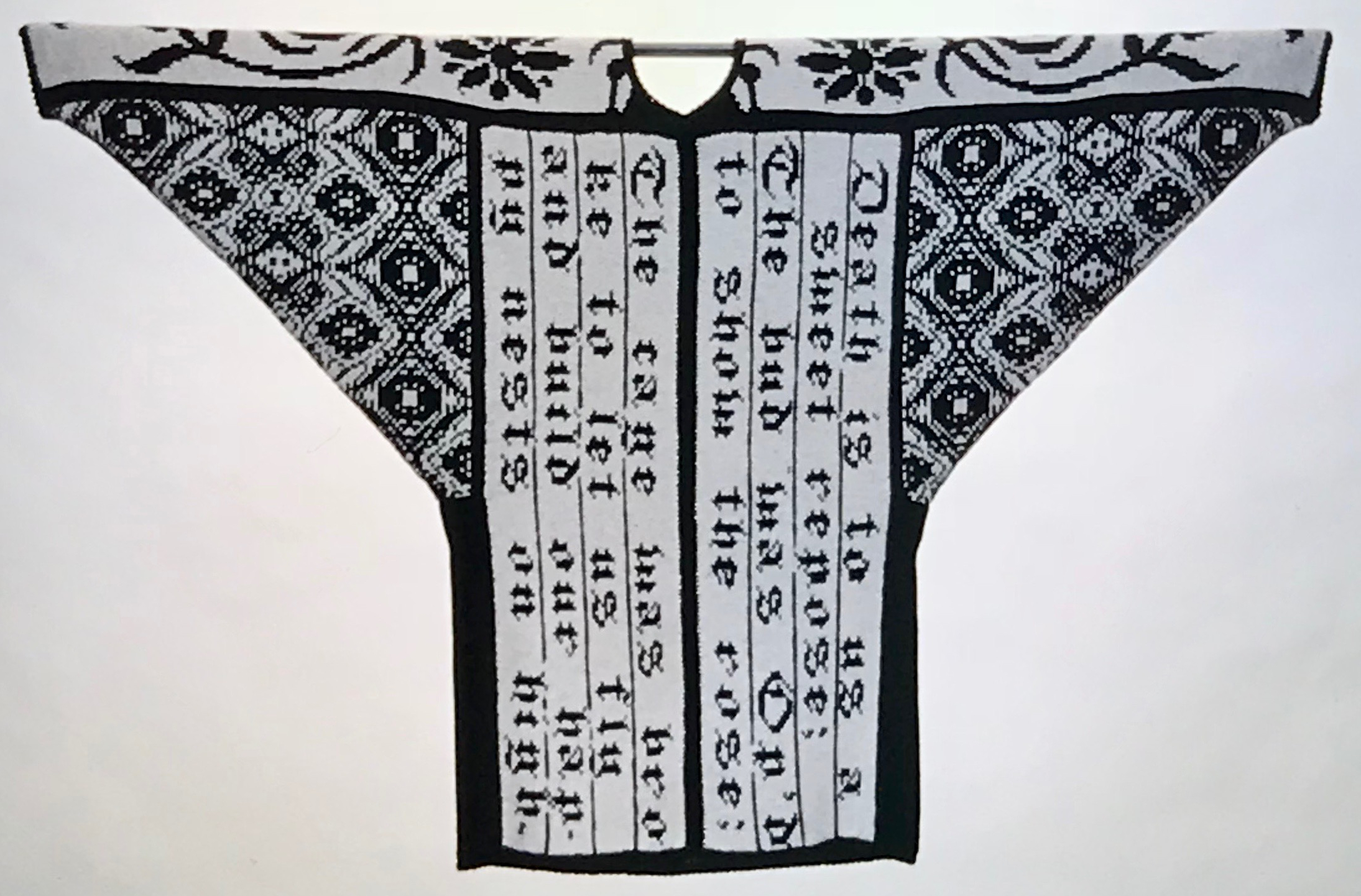 from old postcards of Boston, back and front could be reversed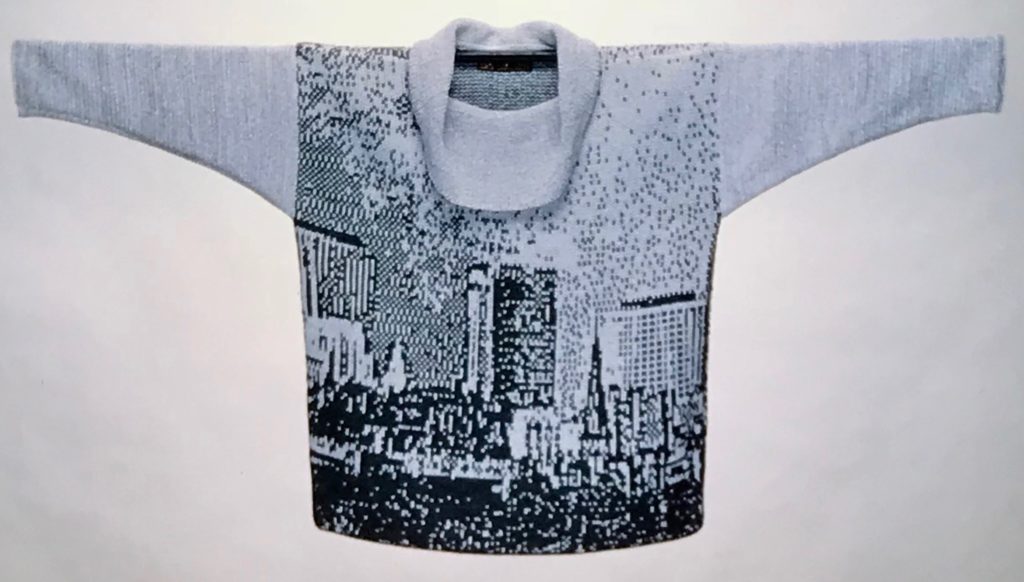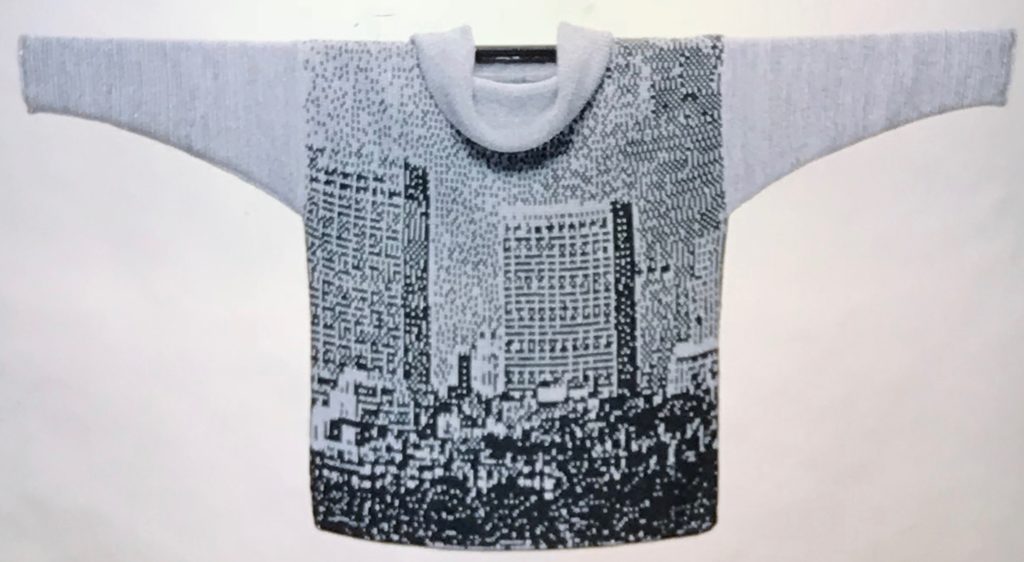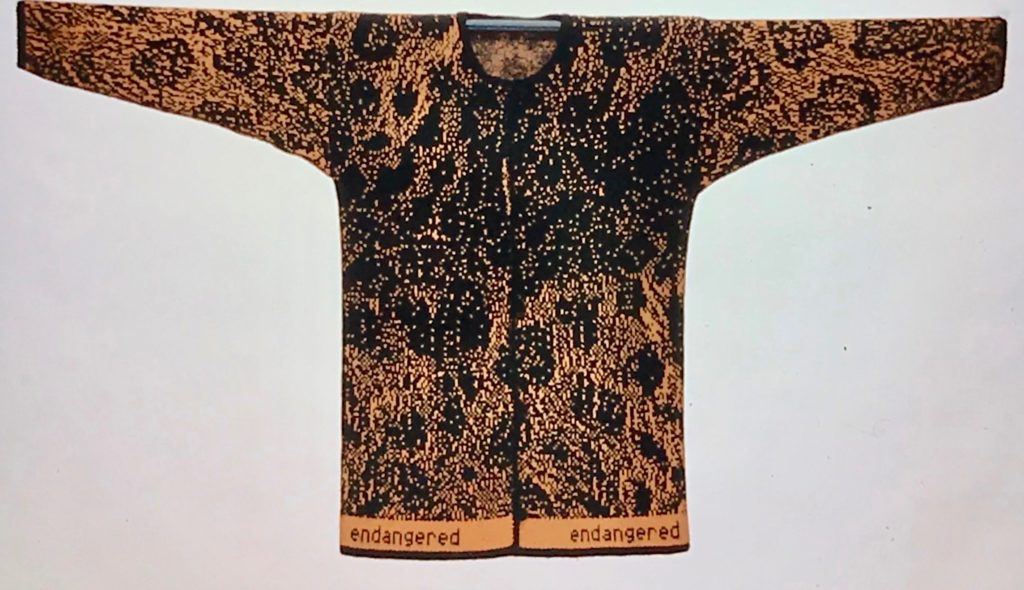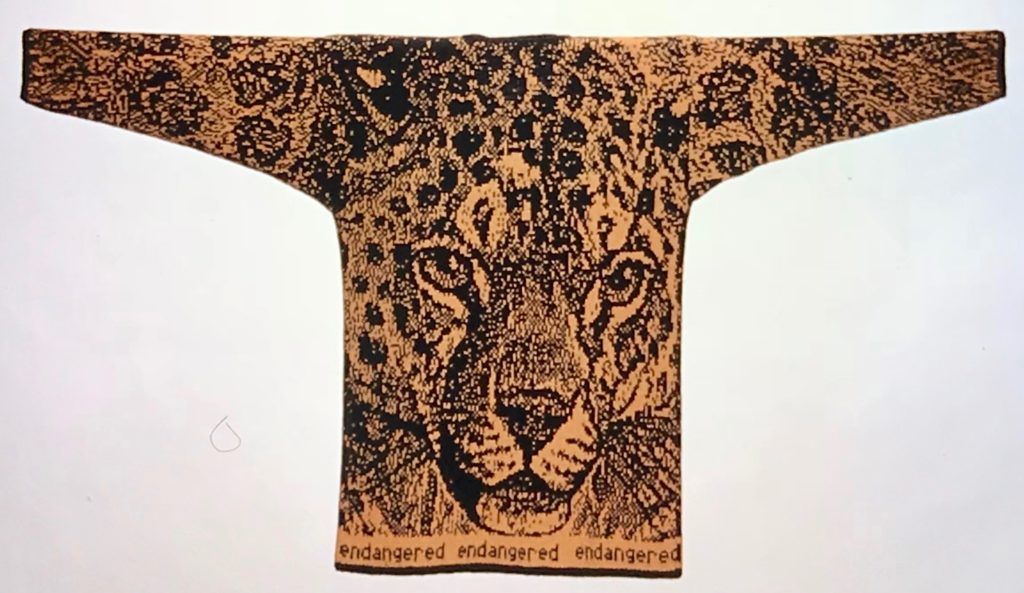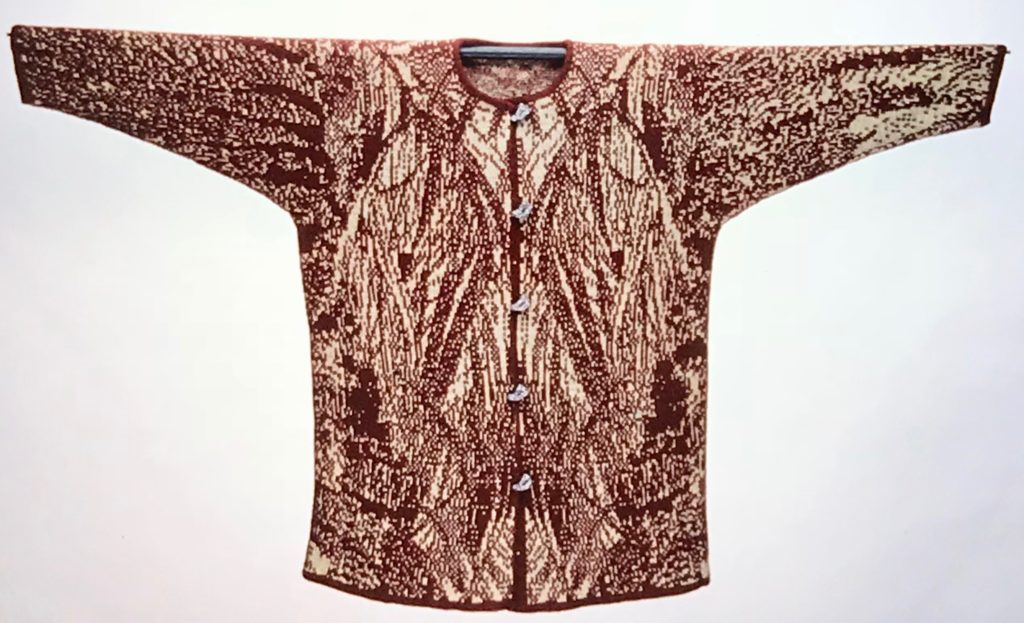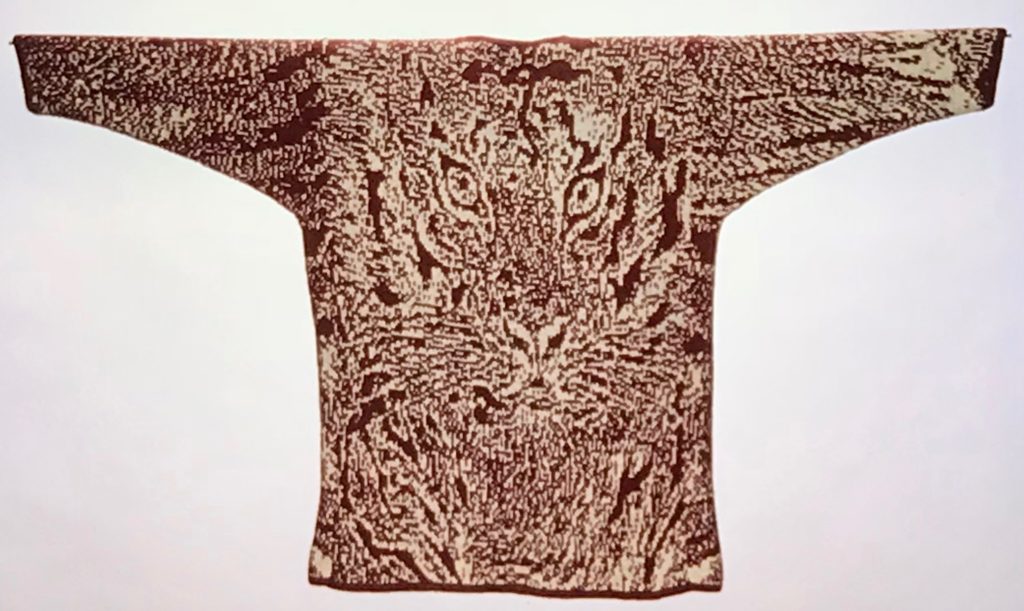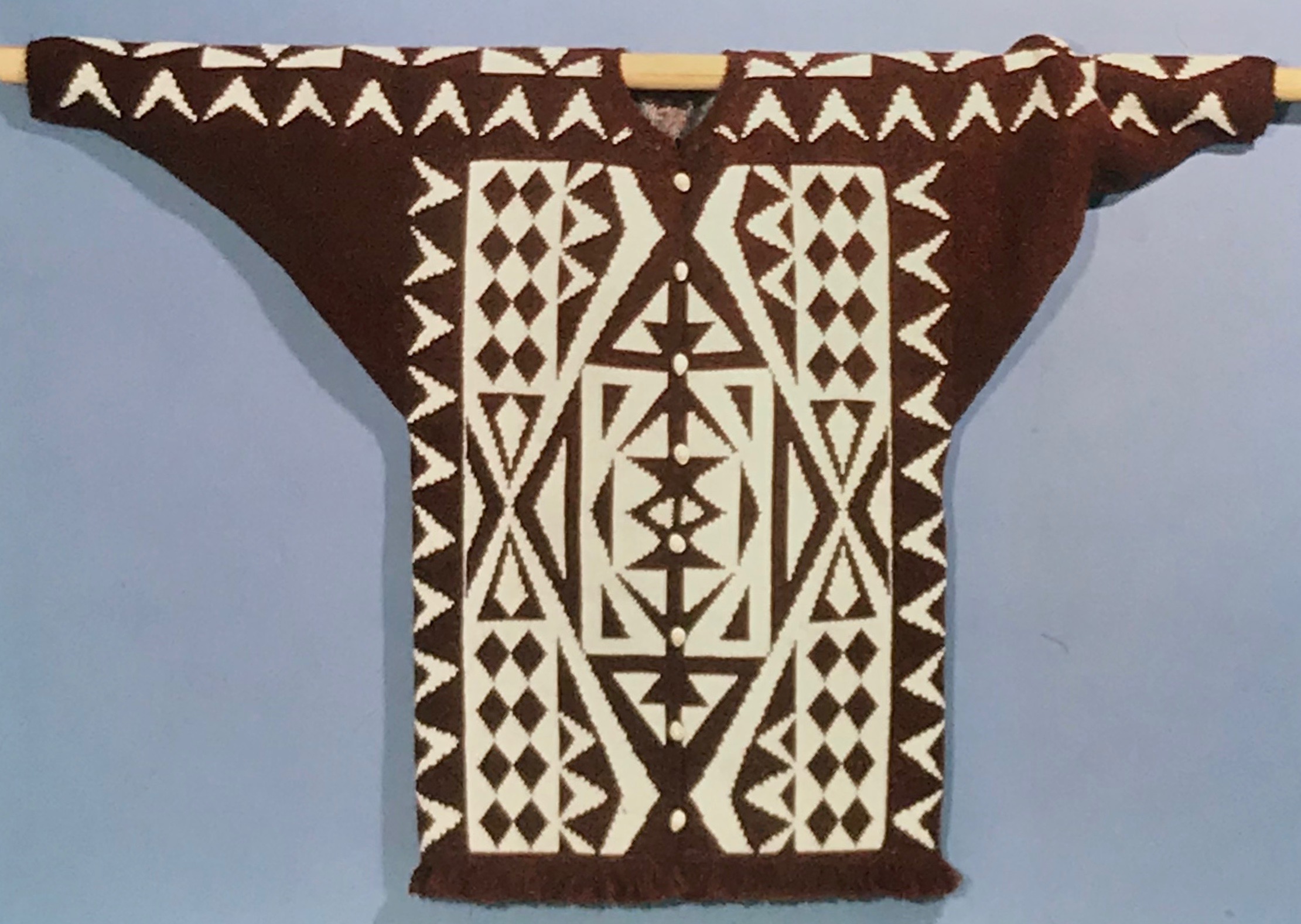 a serape, knit in panels on a Studio 560, using mylar sheets
This was my first attempt at a FI dress when learning the km, also on a Studio 560. I did not use a brother punchcard or electronic until 1991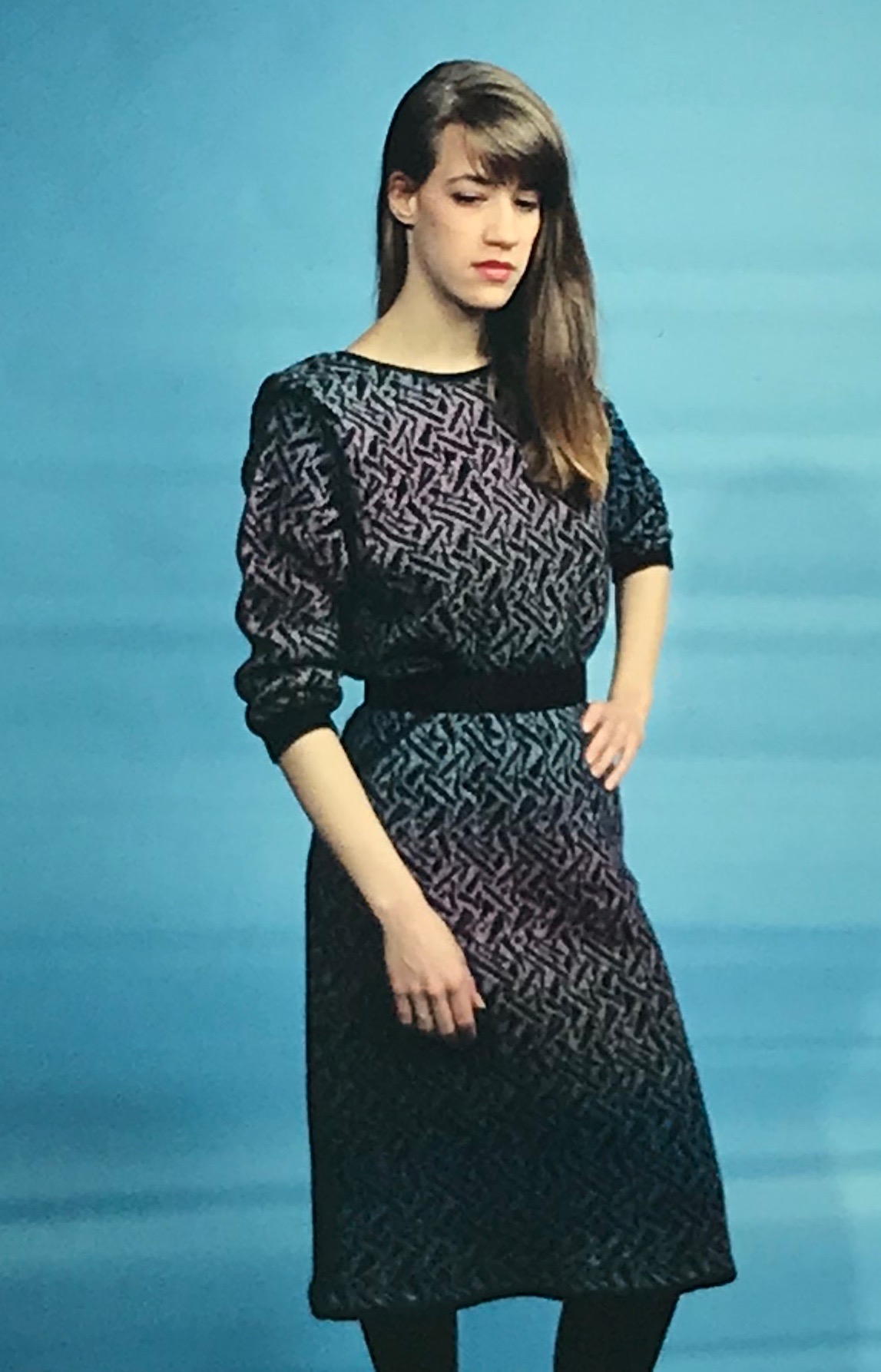 And this may well be my one and only ever round yoke sweater. The motif was not completely original, but inspired from a magazine,  and reworked for a different, bulkier gauge. My model was quite petite.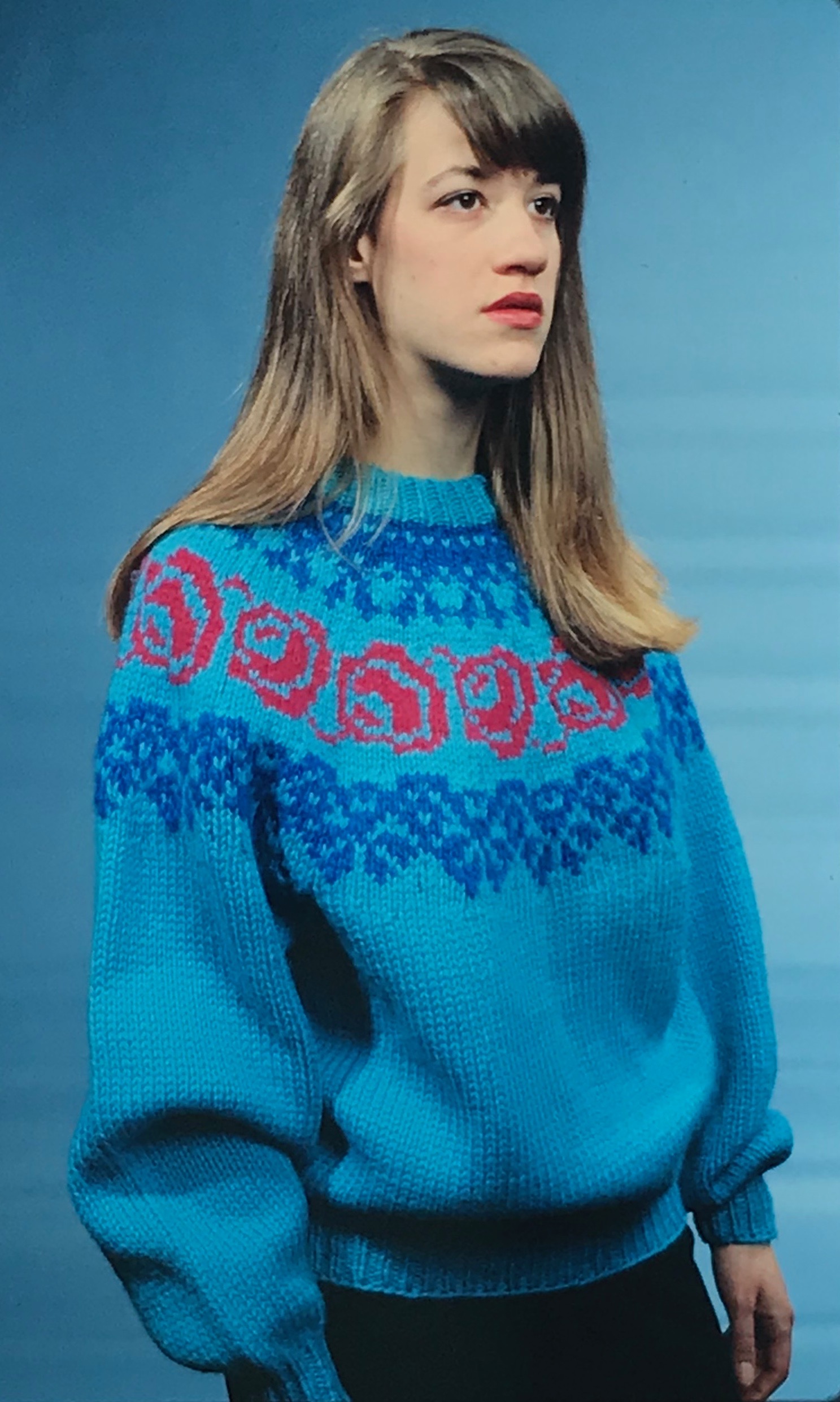 My ceremonial costume for an acid rain dance was woven, with knotted on plastic strips cut from colored small plastic bags. In those days the variety of color and size in them was limited, and they were mailed to me from friends in different parts of the country. The bottom of the sleeves and hems were edged in twisted fringe that incorporated pompoms and jingle bells.