WORK IN PROGRESS 
It is interesting to see what may be lost or acquired in early translations from Japanese or German found in pattern books 

a bit clearer, from Punchard Pattern Volume 5: the "stitch" above refers to the hatch marks on the racking symbol (2 and 3 illustrated below

Racking in English (aka half fisherman rib, only one bed tucks) directions pictured in Brother Ribber techniques book #6 on left, remaining images are for single color racked checkerboard pattern from Brother Punchcard Pattern book #5. No pattern card is involved, the needle arrangement accommodates slightly thicker yarn.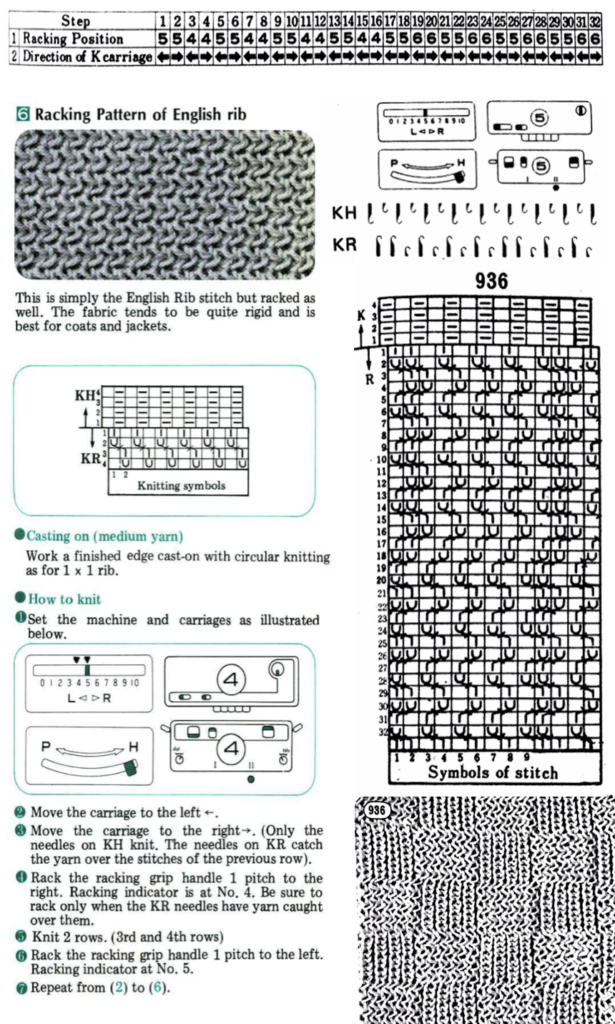 Since the main bed is not performing any patterning function, on a punchcard machine a card may be used, with the carriage set as usual for patterning selection and needle selection, but with no cam buttons pushed in the main bed will continue to knit stocking stitch. No rows are punched, and the numbers on the card reflect the racking position for that row. The "card" on the left reflects racking positions and carriage directions as indicated in the publication. Since a 36 row minimum is recommended for continuous punchcard use, the "card" on the right has added a 4 row segment for each racking directions, now 40 rows rather than 32 are knit for each full repeat. The numbered columns reflect those that would appear on standard Brother punchcards. The number one is at the level of the first visible row when the card reader drum is actually selecting for the first design row. Since you are expecting the card to advance each row, and the first move is to the right, preselect row one from right to left, KCII, release card and set to advance normally. If any errors are made treat card adjustments as you would in any other fabric.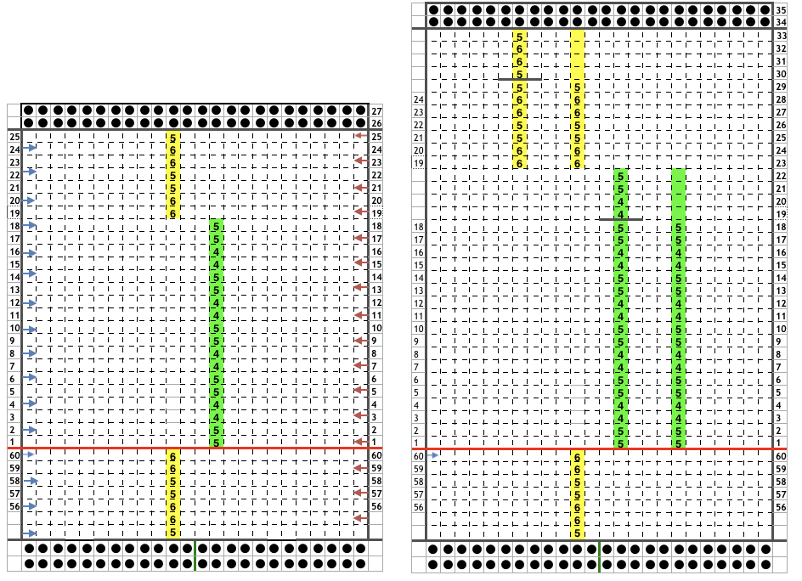 In programs or machines that allow for memos that correspond to design rows for each repeat, simply enter racking number beginning with design row number 1, continue to 32 or more if desired. Programming repeats allows for tuck/knit stitches to be created selectively on the top bed alone, or in combination with the ribber for patterns in full fisherman rib. Getting back to that card in post. With amended racking, checkers form. The electronic repeat is only 4 rows in pixels height, 12 in width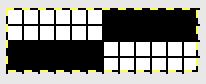 The amended card, used as is or intended to be set to double length and combined with color changes, with variation in racking to now form checks: the top half of the racking sequence is now marked on the left hand column. My sample was knit on a 930 for 16 row "checkers". I did not make entries in the memo window, but they would be worth considering if pieces in any length are to be produced. Programming the full repeat would then be required as well.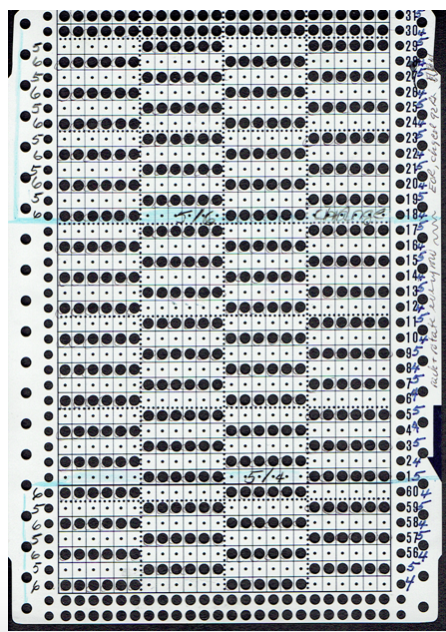 double length, single color, with changes in racking sequence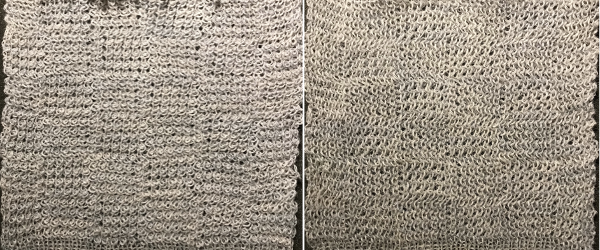 I have seen sources that keep the same racking sequence throughout, knitting on all stitches for one row at the end of the first sequence. For example, knit 20 rows racking between 4 and 5, knit one row on all stitches top bed (push needles out manually rather than changing locks is easier for me), continue for another 20 rows, knit one row, repeat. This actually creates a the start of a herringbone, with curved "checkers"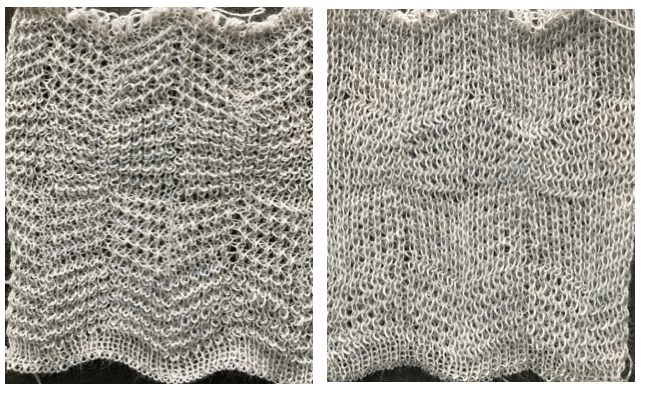 Passap E 6000 repeat, tech 129 (single row tuck). Set up back bed after prep rows, make sure pushers are the same work/rest position as on the front bed 
tech 130 (double row tuck) 

Rack 2 rows to left, 2 rows to right to preferred row count for half repeat; rack 2 rows to right, 2 rows to left to same row count completing the full repeat. The option with the AX setting on the back bed is actually a full fisherman rib with needle selection on both beds. The resulting pattern is reversible. On the second bed  selected needles will face tuck needles on main bed. This creates a knit stitch on one bed, holding down the tuck loops on the other, allowing for side by side tuck loops on opposing beds. On brother such selections would need to be made on the ribber manually. 

The Brother settings for full fisherman from Ribber Techniques Book