A recent forum post brought up the question that rises periodically on how to reduce colors in photographs, scans, etc. so as to be able to in turn use the image in a low resolution medium such as knit. There are very many ways to achieve this. The post had specifically asked for low cost or free alternatives using Mac software, so I began playing, and compiled the following document detailing some of my process, addressing large scale, non repetitive images in Color reductions for knitting.The document samples were simple, straightforward conversions, with no further "tweaking".
Mac Os: iPhoto, Preview, further software downloads:
Free:   img2trak, HyperDither, XnConvert
99 cents One bit Camera
Free to try, $39.95 to buy GraphicConverter, the developer site
A tutorial for owners of Photoshop
With thanks to my test subjects: Rocco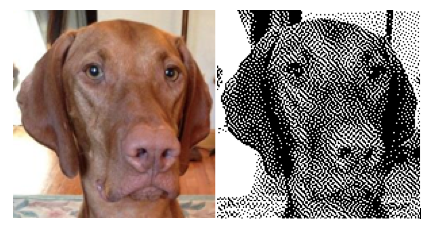 and my sofa fabric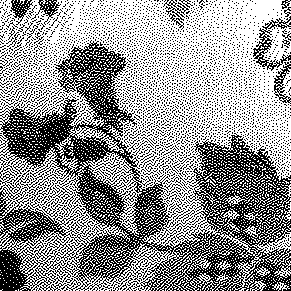 An online service that will do the conversion for you: Knitpro, and a free service github.