work in progress 
I am recently pondering self folding shapes, which begin with pleating. In fashion and knitwear, skirts and clothing with ruffled or folded fabric variations abound. In 2013 I wrote a post including downloadable files of one of my early handouts and working notes. This is the same information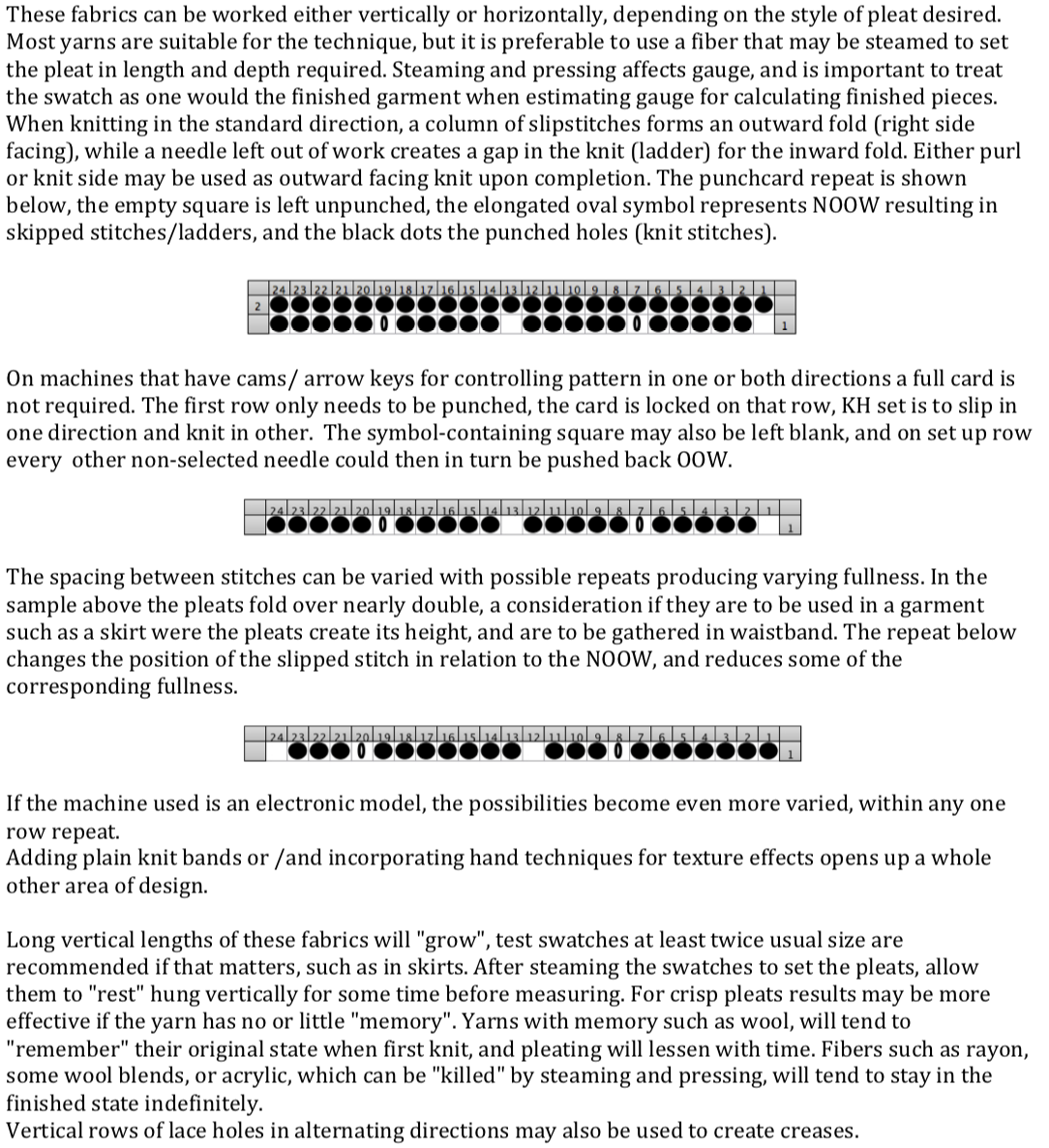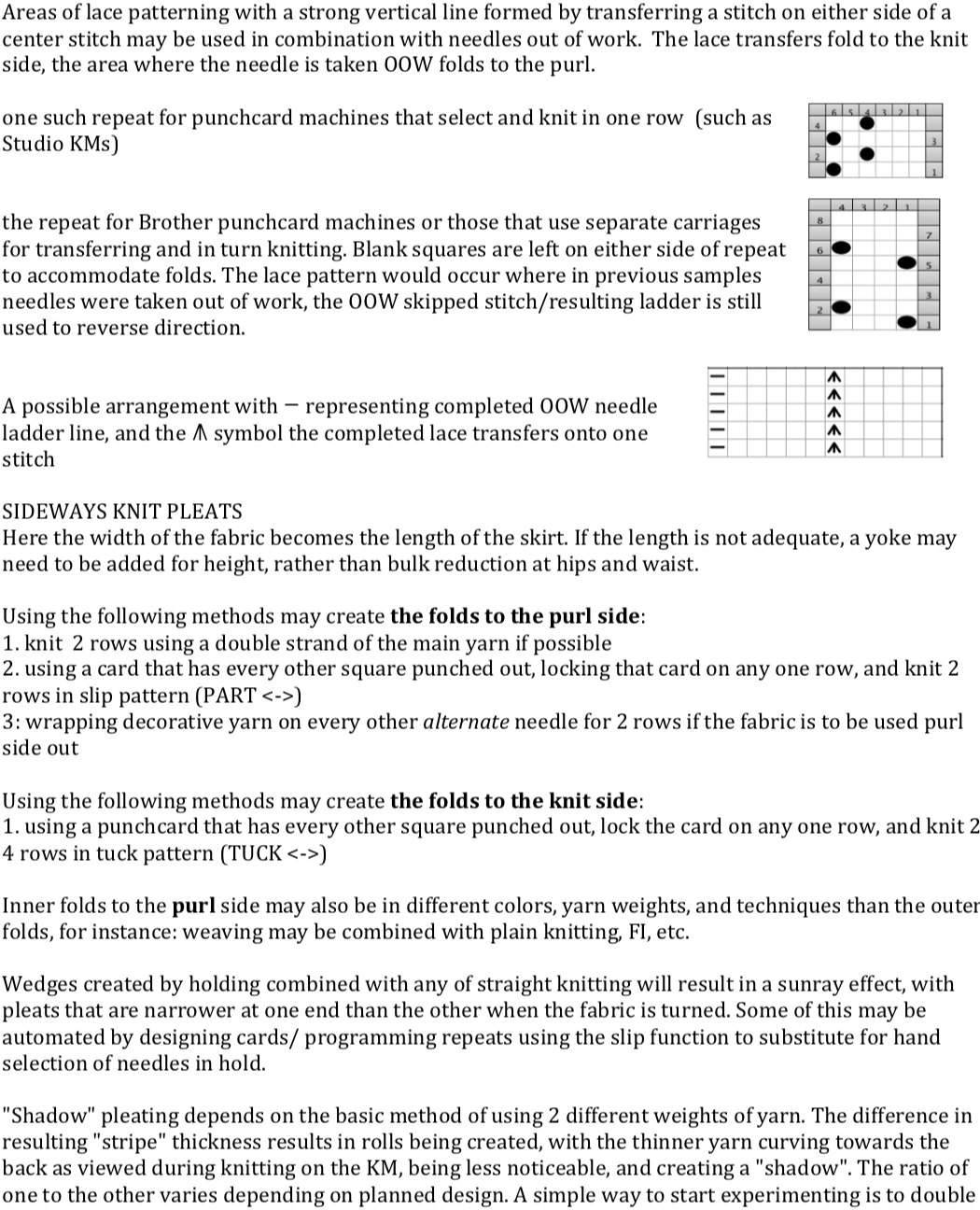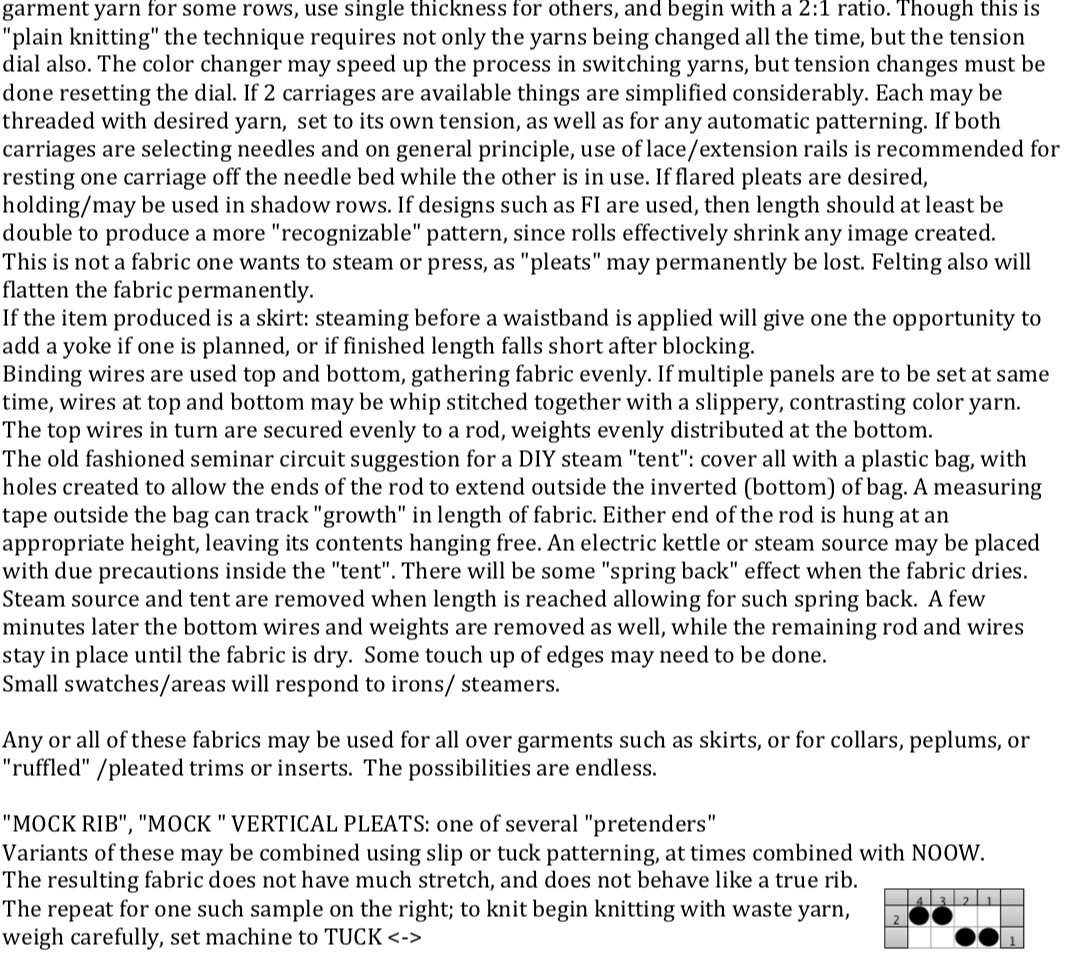 Shaped shadow pleats are possible by using holding position to knit wedges which will produce a more circular shape . The shaping can occur in both this and thin areas.
When working in stocking stitch, if a soft looking pleat is desired, the knitted fabric is simply folded to form the pleat and joined to keep the fold. Crisper folds require added techniques. In hand knitting fold lines are created by slipping stitches on the fold line on the "public side". Assuming the latter is the knit side of the fabric, this is often indicated by "sl 1 with yarn in back". A purl stitch is worked on the same side of the work for the opposing, inner fold. The slipped stitch is purled on the return pass, while the purl stitch is knitted.
The above was followed by the information in the Brother Knitting Techniques Book on pleated skirts made with lace carriage transfers, ribbed folding fabrics, and automating pleats single bed ('holding'/slip stitch shaping).
Some authors and publications include hems in the category of pleats, in my mind they merit their own category. Some related techniques that may be used at the bottom, in the body of the knit, at the top, or only on part of the surface may be found in my previous posts hems 1, hems 2, and ruching .