Many of us grey-haired knitters may recall the art to wear movement and some of them became familiar at the height of home machine knitting and seminar circuits. I am beginning a thread that makes an effort to discover them in the present time, will add to this post as I find links. The order is purely random,  includes published teachers and some of the knitters/ fiber artists found in the book documenting the birth of the movement pictured below.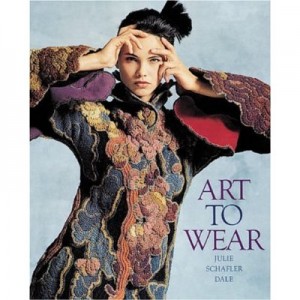 John Allen.  Nicky Hitz Edson.  Some of the thousands of entries that may be found via google for Norma Minkowitz. Jean Williams Cacicedo. Linda Mendelson 
This post was written in 2011. Susanna died in mid-July 2021. A young Ravelry member at the time began this Wiki page with references on her life and work https://en.wikipedia.org/wiki/Susanna_Lewis.