Another Ravelry thread recently looked at knitting this pattern, from an old Knittax pattern book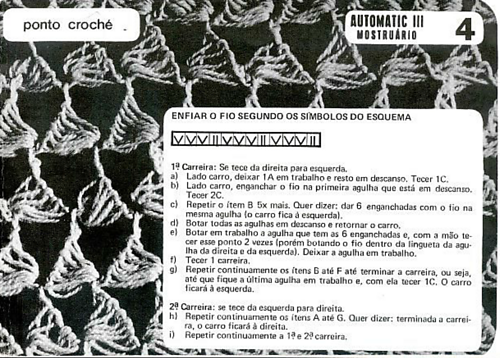 I found this in a different manual, with similar structure, and "english" directions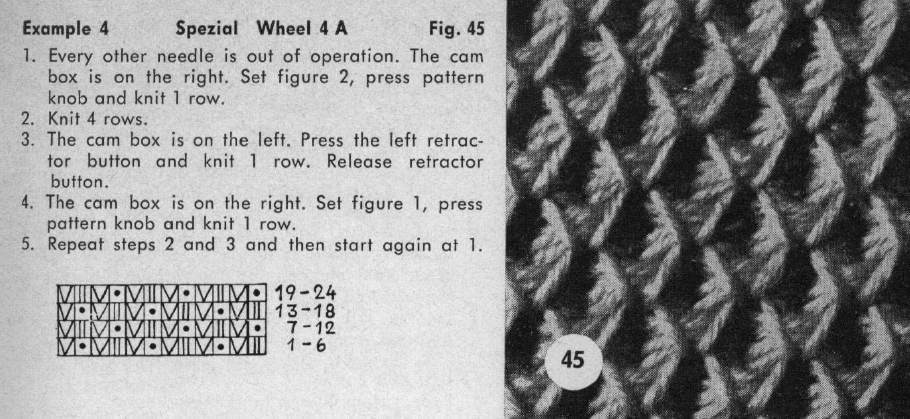 symbols used in Knittax patterns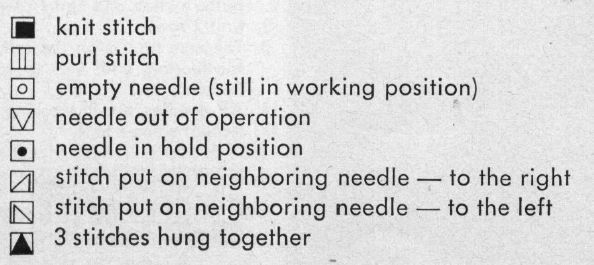 On the purl side this creates structures that emulate crocheted shells. My first attempts at trying to knit anything like this were in thin yarn, and I had enough issues to give up for the moment. Things worked out much better when I switched to a sport weight yarn that seemed to like knitting at T 10 for stocking stitch. With NOOW set up, my sample was knit at T 9. Waste yarn and ravel cord are often a good way to start, but not always necessary, same is true of weight. I began with a crochet cast on, every needle, multiple of 4 st + 2, then dropped the alternate pairs of needles between the first and last 2 pairs of needles in work, pulling the needles back to A position, determining the width of my "shells"
Working from right to left, starting with COR; the first pair of needles on carriage side in work, remaining needles away from carriage are in hold position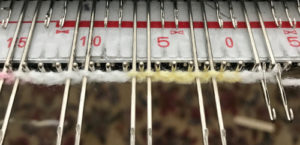 moving toward left, the adjacent needle in the first pair in hold gets wrapped; be sure to retain proper positions for knitting and holding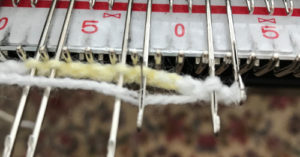 the first wrap completed, needles in position to continue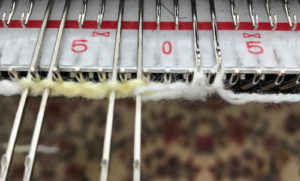 the process is repeated X number of times. I chose to wrap X 5, which requires 10 rows of knitting, making the row counter usable to track rows in easy increments. When wraps are completed, push wrapped needle and its partner into work, knit one row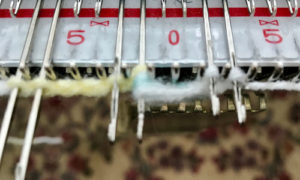 make certain all the loops have knit off , wrap the first needle to their left, bring pair on the right to hold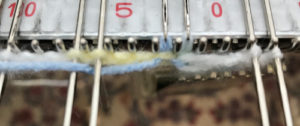 continue for your desired number of wraps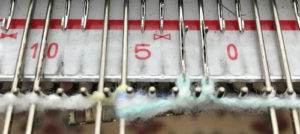 return wrapped needle and its partner to work position, knit one row, wrap next single needle on left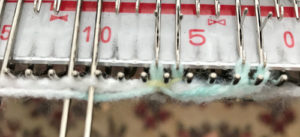 remember to bring needles to right of the pair just knit into hold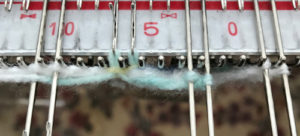 repeat to end of row. Reverse process moving from left to right (in progress photo). I found a single tooth from a claw weight on pair of stitches doing all the knitting helpful.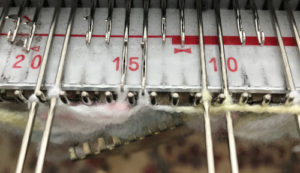 The resulting swatch knit side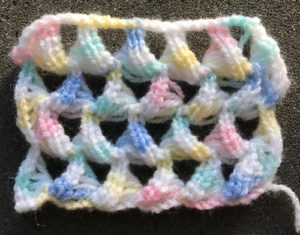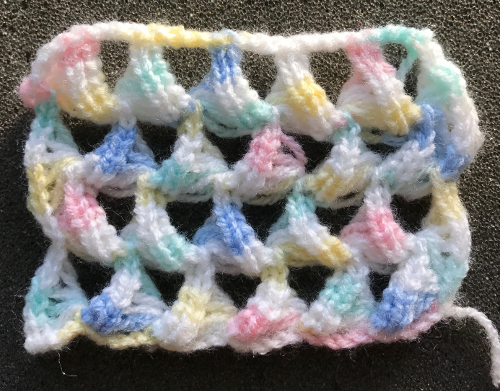 its purl side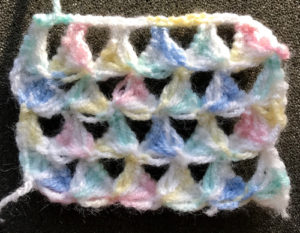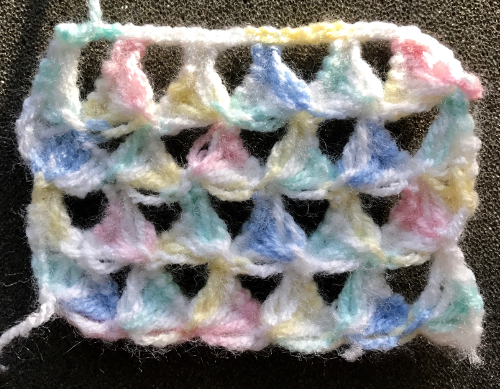 Variations can include the number of needles used for knit stitches or ladders width created from NOOW, yarn choices, etc.
here the technique is used for a trim, both sides shown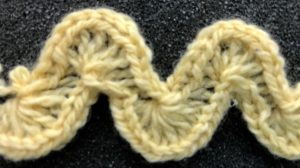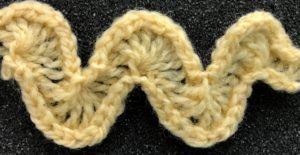 trying to imagine process  chart format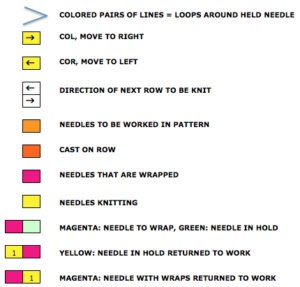 online inspiration: a youtube shawl , and techniques that use holding while moving across the needle bed in similar manner, though not necessarily producing "crochet like" fabrics: https://www.youtube.com/watch?v=XR_7Ys9KIaU&t=4s    http://postila.ru/post/29275341  https://alessandrina.com/?s=wisteria