This is a quick reference in response to a Ravelry question. L cams clip onto the needle bed (like single motif cams on some punchcard machines). Where there is a cam the needles won't select for lace. They come in 4 or 8 stitch sizes. They can also be used across the bed if you want to block part of the punchcard for plain panels. You can even put several next to each other to block 12 or 16 sts. On some lace carriages, the cams may be a bit high but you can shave a tiny bit off the top so they fit.
They can be moved along mitered edges to highlight the miter, ie using 4 stitches, decreasing every 4 rows instead of every 2, allowing for a cabled effect, then moving the cam in 2 sts before continuing.
The pages below are from Brother machine manuals. I don't believe there ever was a separate manual for the LCs themselves, though they were often sold as a separate accessory.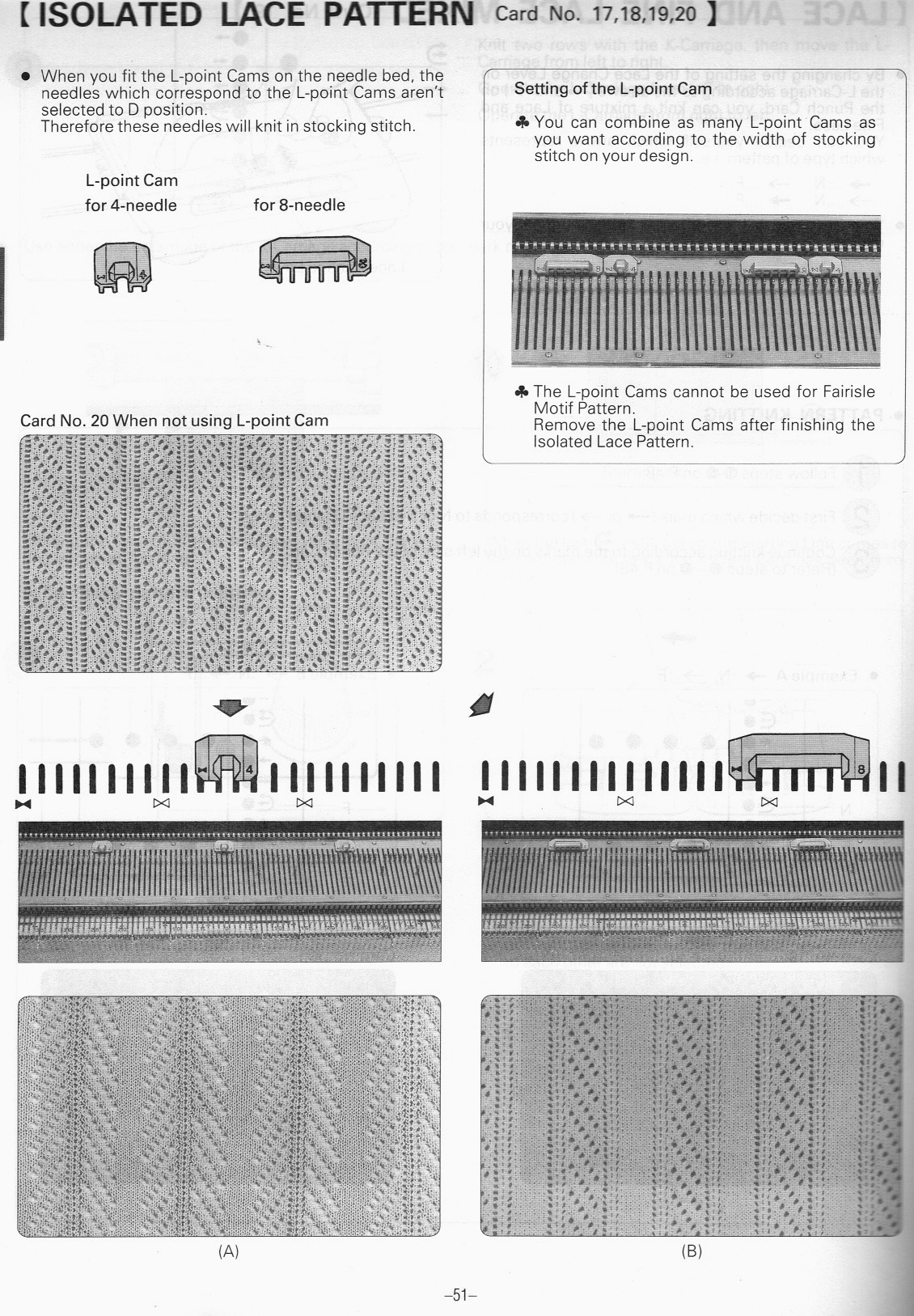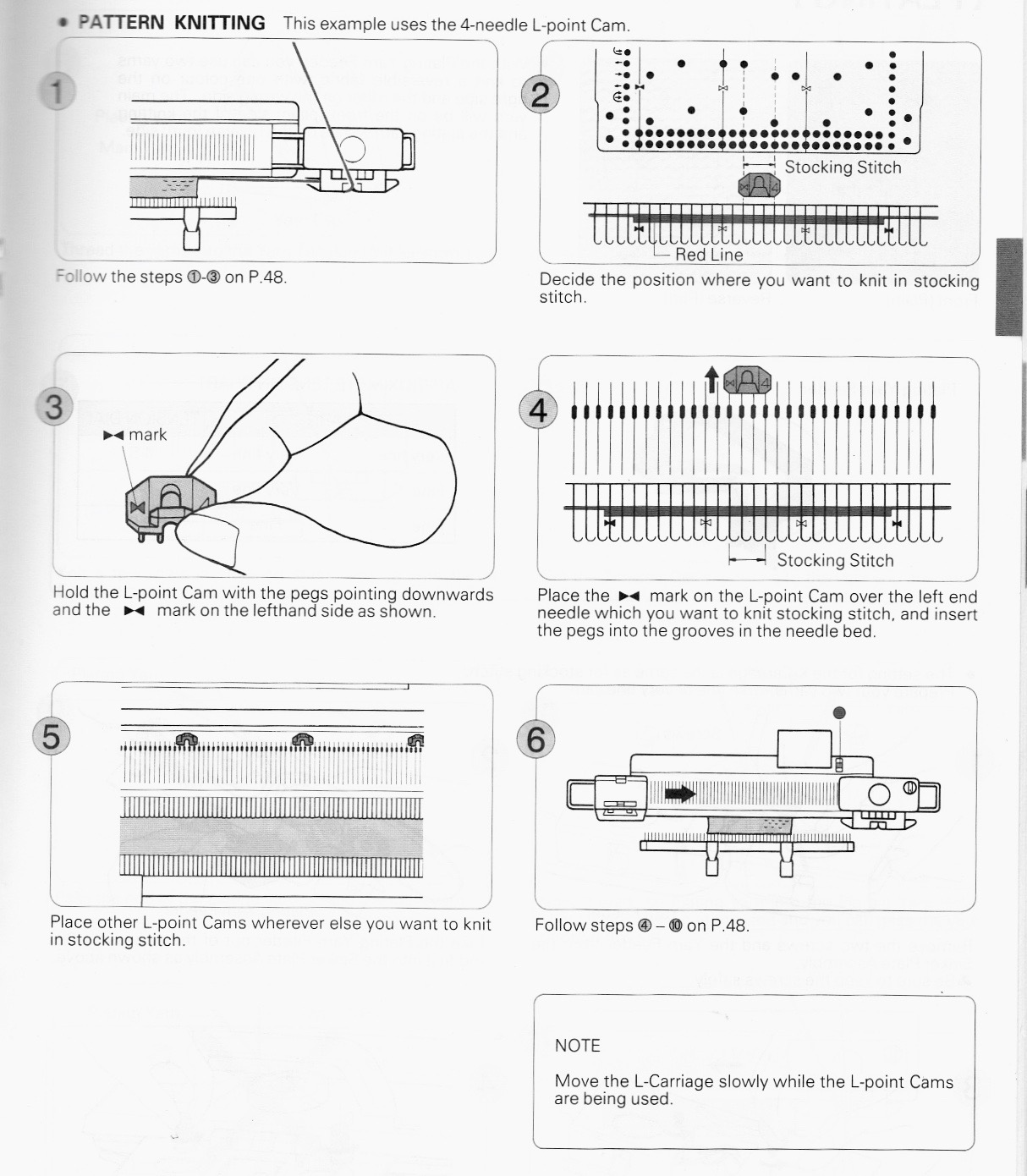 for electronic 910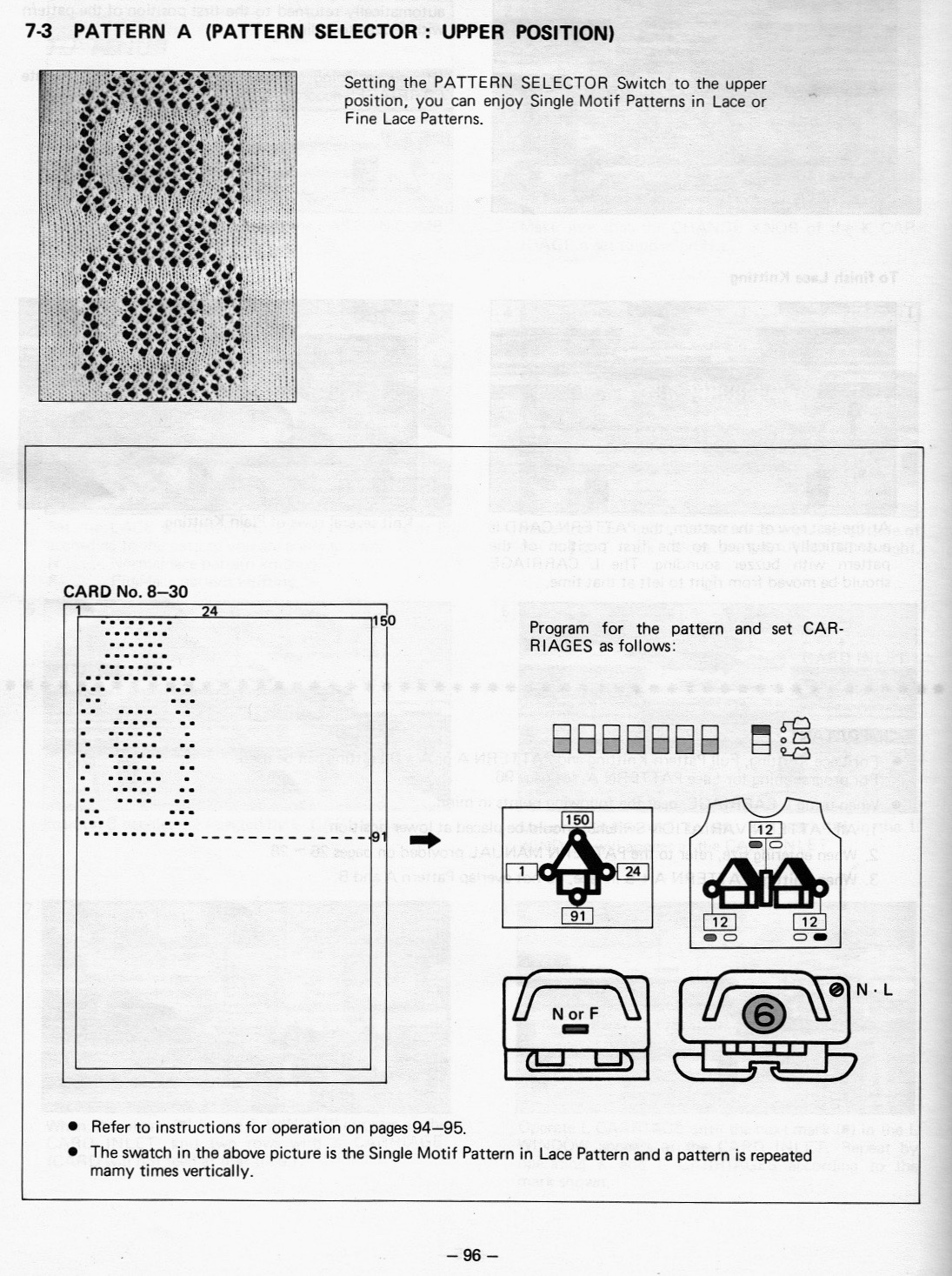 from Punchcard Pattern Book vol #4 LC Variations using the point cams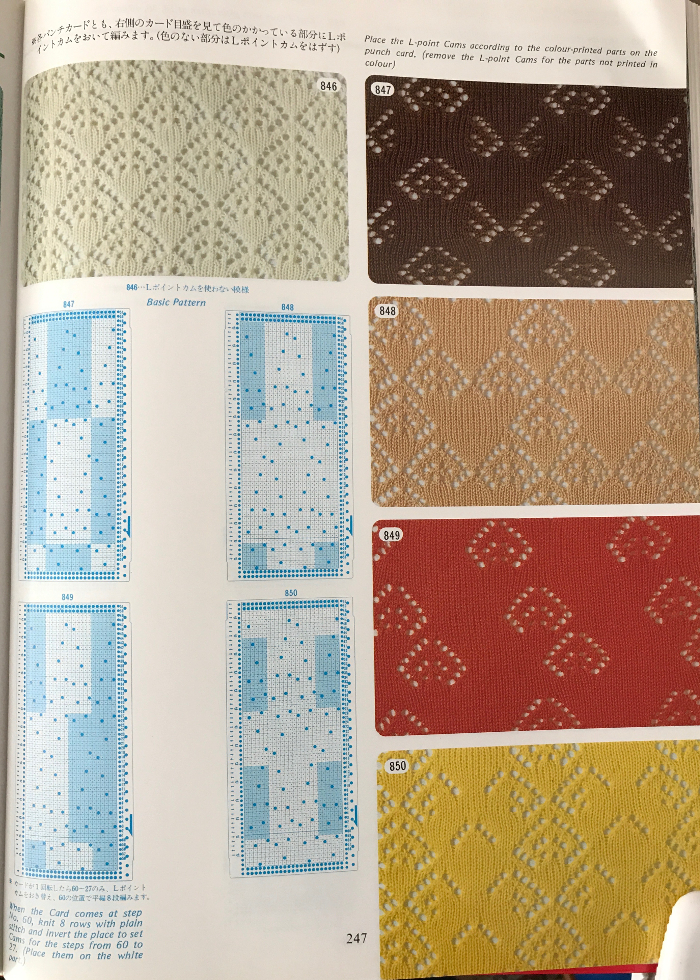 control for end needle selection on carriages that have the ability to work the same way as on knit carriages with the same option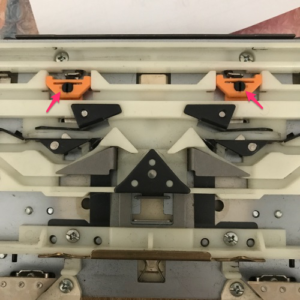 over the years color varied, but the function remains the same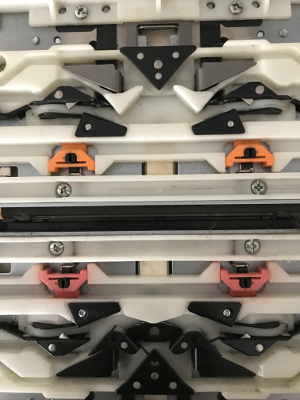 When using extension rails for lace or whenever using 2 carriages, beware not all rails are the same and that may make a difference with some KM model years