There have been several previous posts on "crochet" like stitches and "tuck lace", this is another variant. The needles need to be arranged as in the diagrams below. After the first preselection row, the carriage is set to tuck
the full punchcard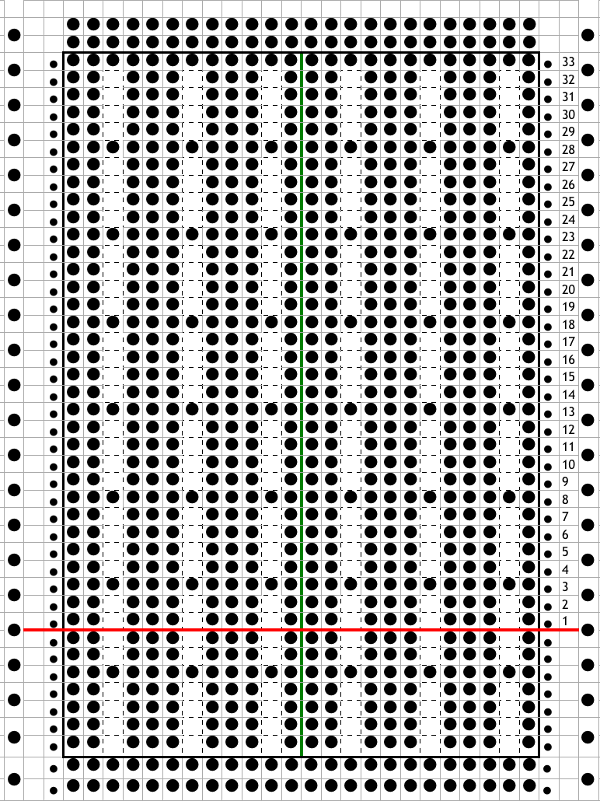 T= areas where tuck loops will occur, K = knit columns, o = NOOW, the red line the 0 mark on the needle tape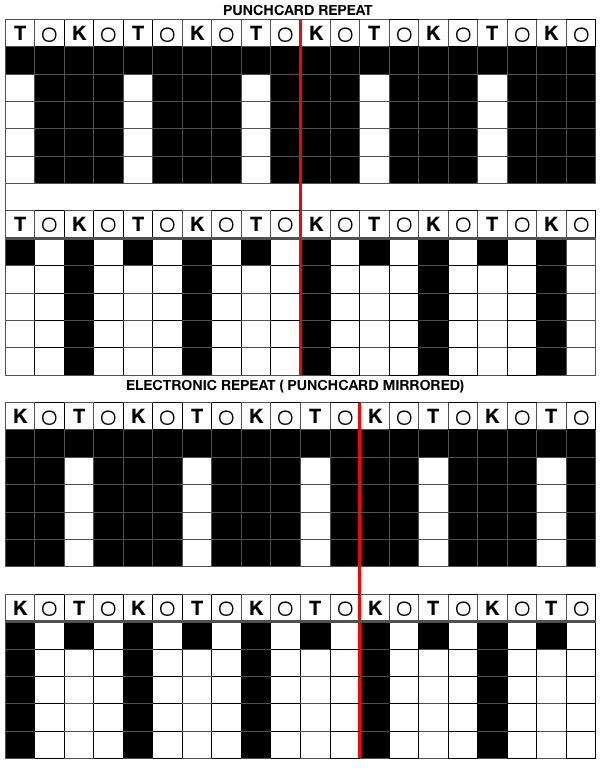 Every 5 rows, after the tuck loops are knit together (illustrated in repeats on far left), the formed stitch (single black square) is transferred in turn to the right and then to left; this works out happily so that transfers may always be made toward the knit carriage.


The sole repeat (all that would be required on a mylar) is 4 stitches wide, 5 rows high. The number of needles used needs to be planned so that there is a knit stitch on either end of the piece. This is accomplished by using a repeated multiple of 4 + 1, so one side of the 0 mark has an even number of stitches, the other an odd (4+1=5). Ayab software requires that the repeat is programmed across the width of the fabric, so the final design would be a variant of this, my sample was worked on 20 left, 17 right. Non selected needles form tuck loops until they are knit together every 5th row

If you prefer to work with the top repeat programmed, then transfers will need to be made on each side of the non-selected needles to get the proper configuration. If programmed with the bottom repeat, then and every other needle cast on is fine. I generally stay away from combs and weights if I can, but this is a fabric that benefits by evenly distributed weight, a cast-on comb with weights added to it is a good idea. In the absence of any, start with waste yarn and ravel cord, thread a thin knitting needle or wire through the knit, and hang evenly spaced weights on that. Follow with your preferred cast on, and knitting in pattern. 

The swatch as it appears on the purl side (traditional "public side" for tuck stitch). The bottom 4 repeats show what the fabric looks like before one intervenes with the hand technique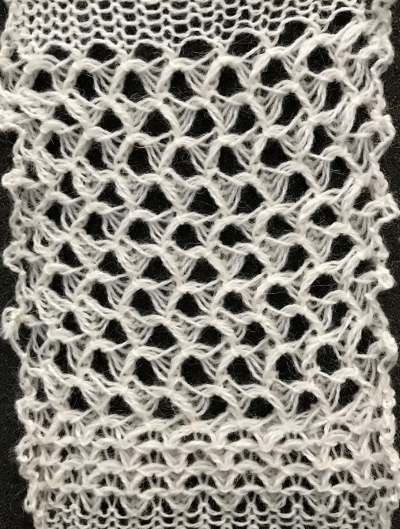 its knit side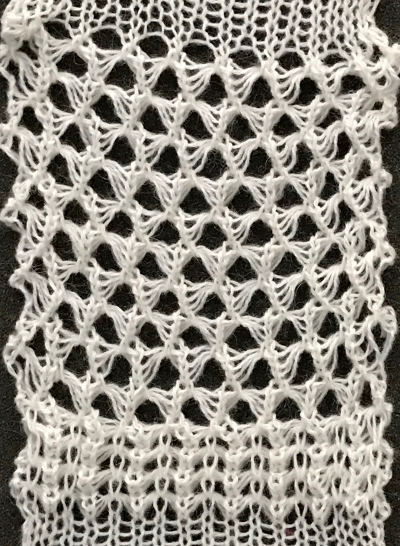 and a bit closer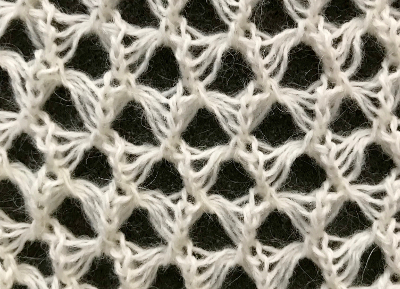 a few more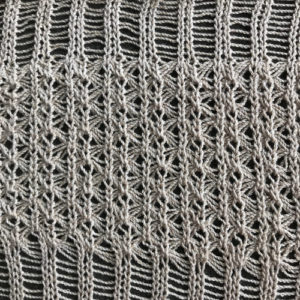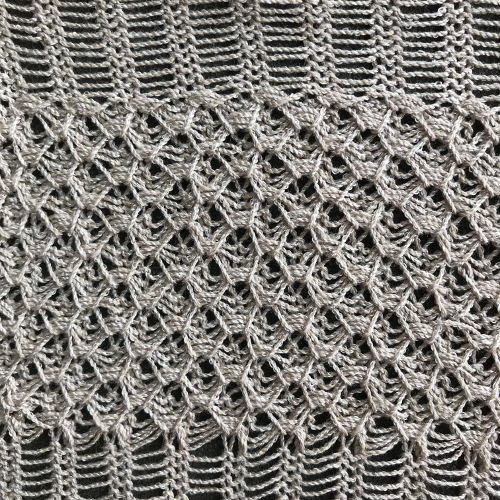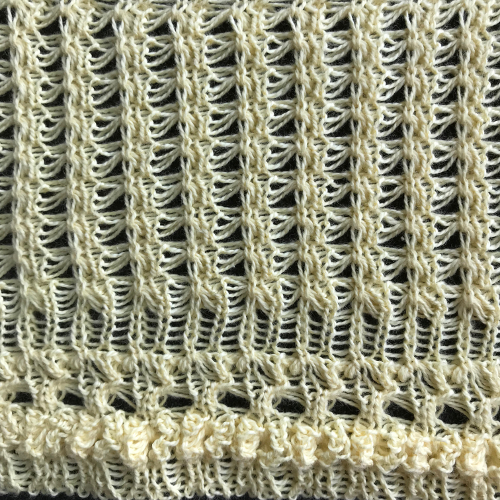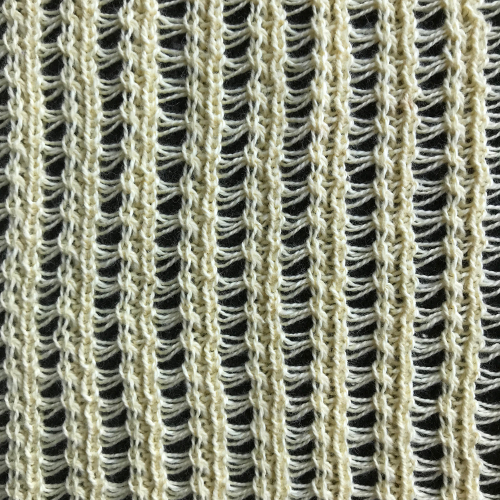 in early publications combinations of lace and tuck, creating a large scale mesh were also referred to as mock crochet