A friend recently posted a forum query on a published pattern that has led to my exploring another hand to machine knit transfer lace. The "flemish block lace" design from the second treasury of knitting patterns by Barbara Walker, p. 270 seemed to be the lace pattern motif used. Here is a partial detail from the fabric that began the discussion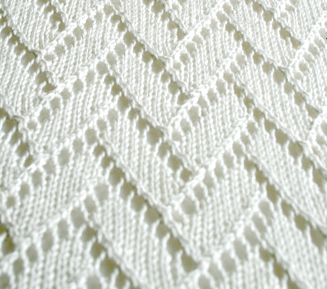 Below is a chart for the Walker repeat produced with Intwined. The repeat is a multiple of 14 + 3 border stitches, the first row is purl, but I could not enter an all purl for row one and not have the remaining symbols altered by the program, which assumes in lace the first row is knit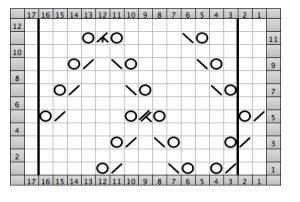 the program's generated HK instructions for one repeat plus 3 border stitches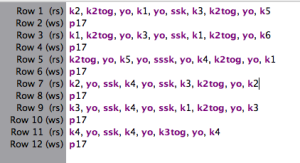 In attempting the machine knit version I chose to use the HK chart for my transfers as it stood, the directions of the transfers being mirrored vertically did not matter to me.
This design has "chains" traveling along some of the edges of the diagonal shapes. A lot of moving stitches in groups of 2 or 3 is required to achieve the look. It may be possible to achieve the fabric knitting with the aid of a lace carriage,  but planning the punchcard or electronic repeat and correcting any dropped stitches pose special challenges. My first samples were knit on the bulky KM, working in width of the 17 sts illustrated above.
I began to test transfers by moving stitches every row. Interesting things happen when single rows are knit on the machine as opposed to the traditional 2 in multiple transfer lace, as well as the resulting shape being half the number of rows long. The eyelet yarn lies single, without the twist usually seen, and begins to look more like ladders (see previous posts on zig zag ladder lace).
with 2 knit rows between transfers (the missing eyelet in marked spot is due to operator error) the familiar look of multiple transfer lace appears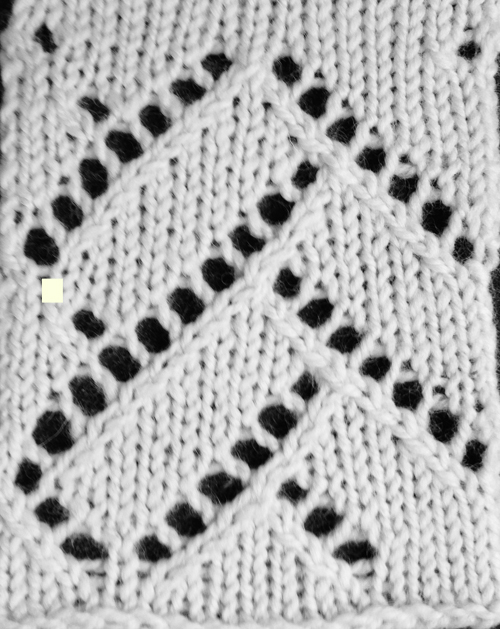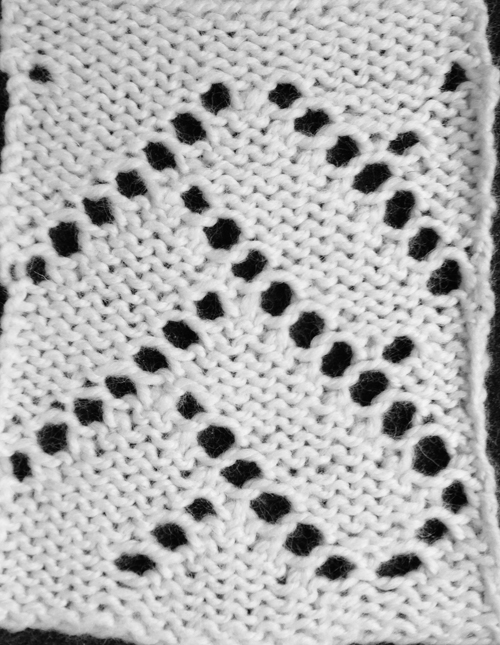 below the swatch image is flipped horizontally for a different perspective, approaching the original hand-knit inspiration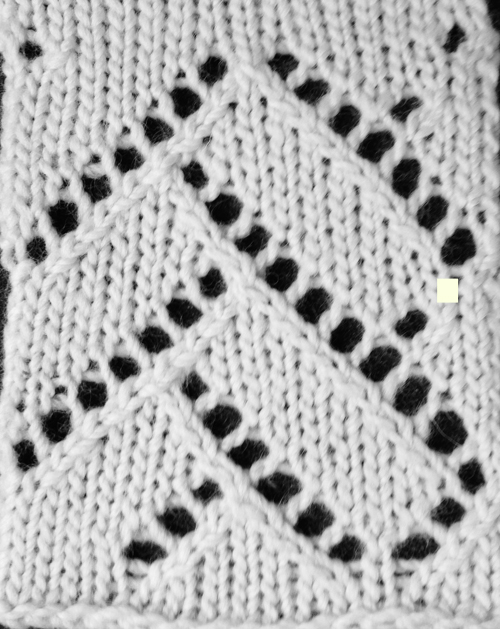 looking at charting differently, back to Excel: single repeat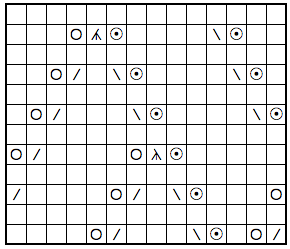 checking alignment, adding border stitches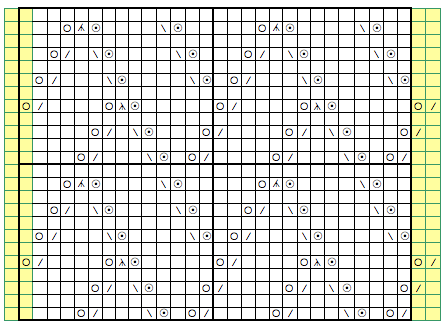 adding color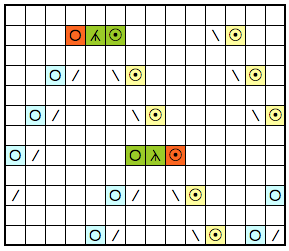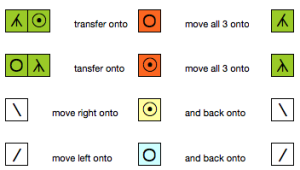 checking alignment, adding border stitches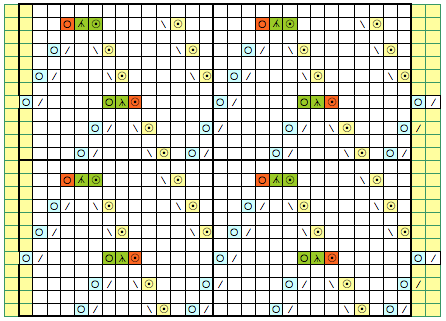 The next consideration might be how to make executing the pattern easier on a standard machine. Needle pre-selection may be used to guide hand transfers. Working out the electronic repeat, represented by black squares: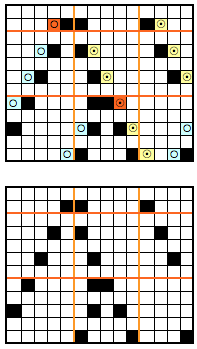 the transfer directions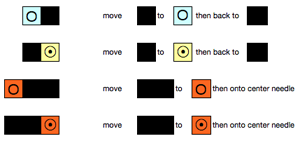 the chart in repeat , including borders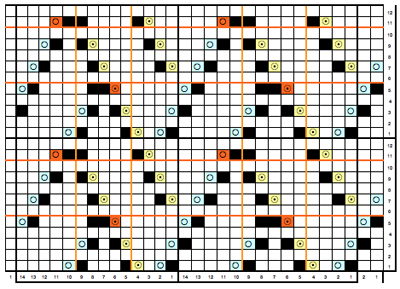 There is no transfer on row 3 of the repeat next to border on the chart left, it is omitted in the bottom of the chart, shown on the top half. End needle selection is canceled throughout. The resulting test swatch, one operator error transfer missing on mid left:
                                                    knit side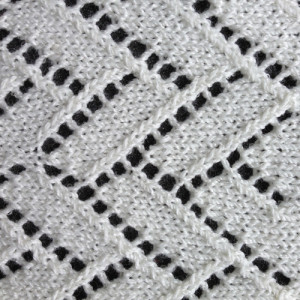 purl side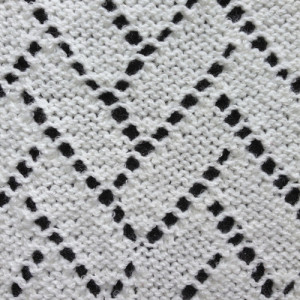 One of the issues I encountered during the initial tests was that of occasional needles "sneaking"/ dropping back on the machine, so ladders rather than eyelets were formed. The needle retainer bar is old, and I like to work lace with the ribber off and a tilted main bed, explaining the possible cause.