This image sparked my search for a method to develop a DIY pattern for a similar lace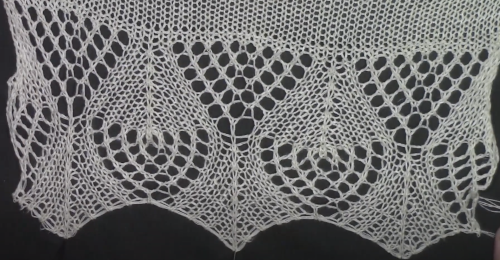 It is taken from a video by Knitlabo, a wonderful resource for both Brother and Studio machine knitting. My first goal was to work with a recurring triangular motif in a brick repeat. The same repeat was also used in my previous post on using lace motifs in ENR (every needle rib) fabric.
The extra rows of knitting and the added contrasting color stripe between lace segments helps to visually separate them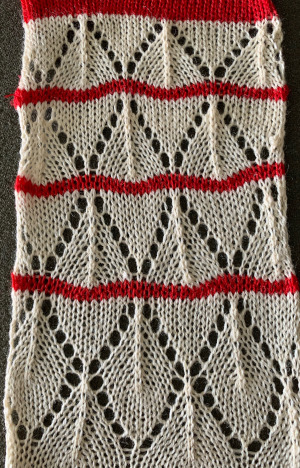 Before some light pressing, the lace had an interesting quality, harking back to my days seeking to form 3D scales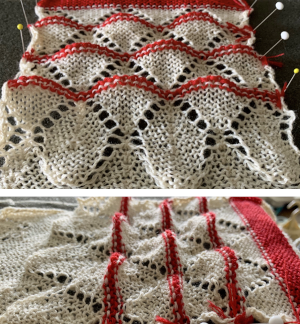 A start at a brick repeat adds spaces for mesh eyelets to be added between the punchcard repeats,  the grey lines help align continuous vertical stitch placements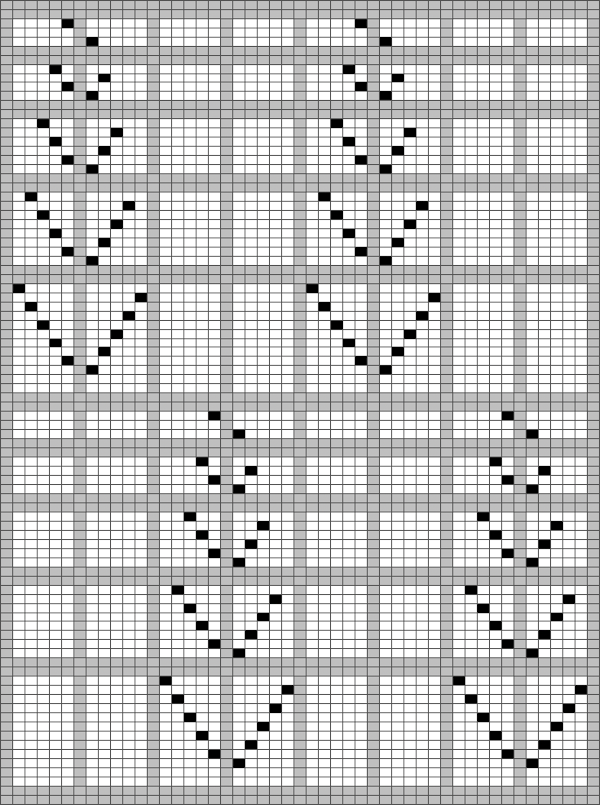 The first effort to add the in-between eyelets is made easier if different colors are assigned to the left and right transfers, in this case, red for left, green for right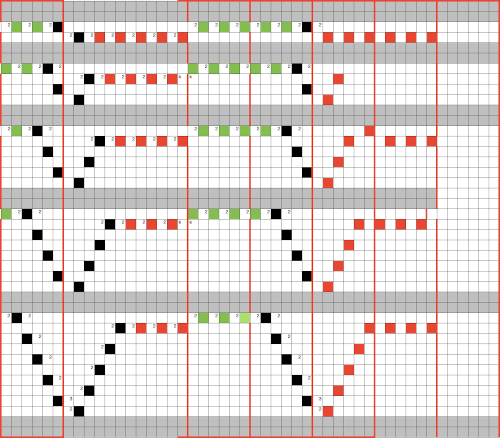 Planning for the electronic repeats in a brick layout, still eyeing center lines, now every 12 columns. In addition, the bottom half of the chart is marked with the location of stitches doubled up after transfers visualizing and thus avoiding side by side transfers and other issues "on paper". A single, full repeat is bordered in black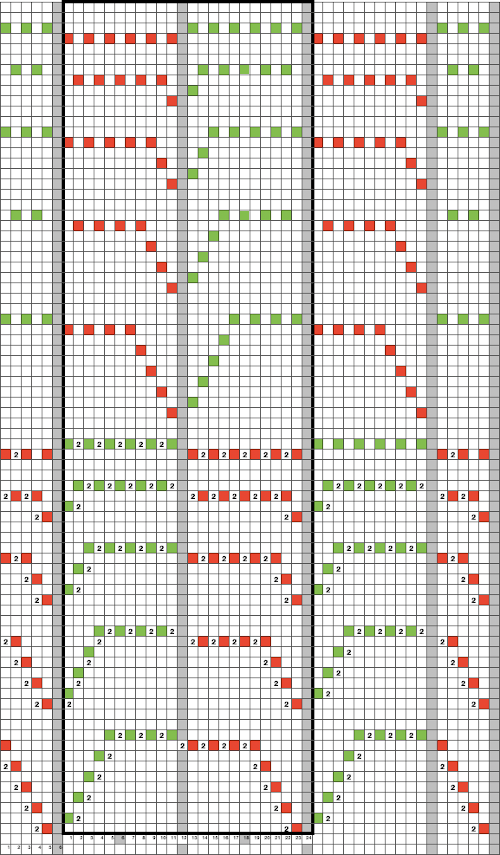 A variation of the brick repeat, adding extra knit stitches aside previous mesh and knit shapes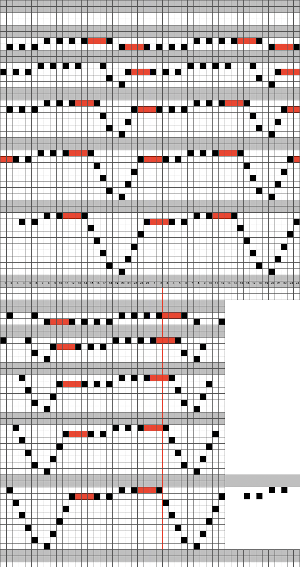 The related swatch segments:
A: the pattern with extra knit stitches, the error was an operator one, the result of mis-correcting a dropped stitch
B: the mesh without the extra knit spaces
C: B with extra knit rows. If adding a contrast color, knit 2 rows before changing color with the ground yarn, 2 rows or more with the second color, 2 rows of the ground once more prior to resuming transfers. The knit carriage in this fabric does not advance the pattern. The G carriage could be used to add purl rows between chosen repeat segments.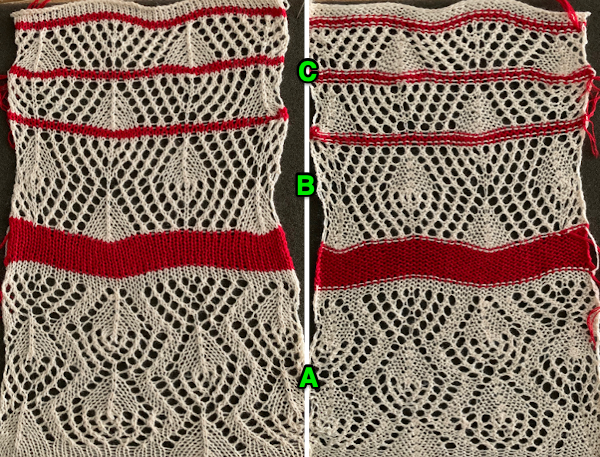 The repeat is 24 stitches wide and because only the lace carriage is selecting needles and operating from the same side, it could be used, mirrored, on a punchcard machine.