I previously wrote on a ruffled trim using the garter bar and holding. While recently searching online I found some hints/ publication links I thought I would share. The "manual" that came with the 4.5 mm set was written in Japanese when I purchased mine, including patterns for vertical weaving/ "embroidery. The supposed English counterpart does not have the pictorial stitch information but provides basic technique clear instructions.
Using garter bar on the bulky
Studio tips and techniques 
If needles and gate pegs are not bent, with a bit of practice, in most instances and unless working on very wide pieces of knit I have found using the needle stopper unnecessary.
The Brother publication on topic: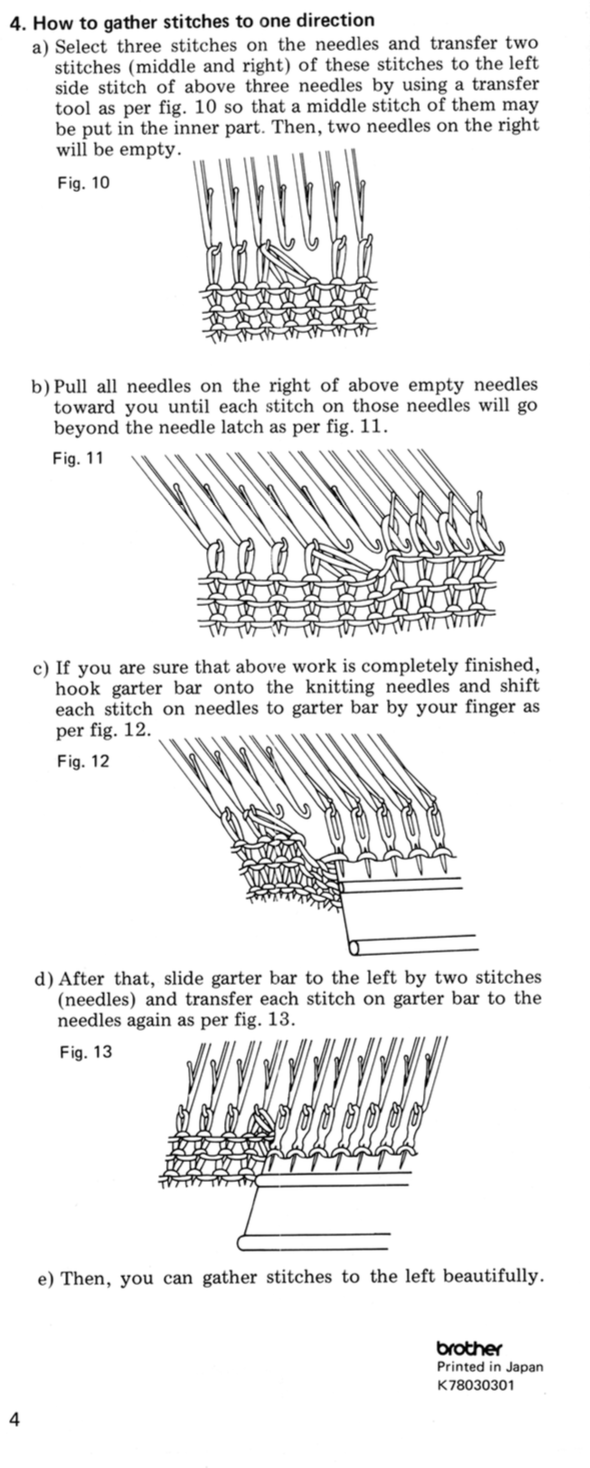 From the manual for the SK 120