There were back rail and carriage/ parts modifications from year to year. Any of these carriage swaps may not work across model years, and should be tested with caution. I happened to have magnetic " rectangular pin backs" from some of my previous projects, was able to remove the magnets fairly easily and to obtain consistent results using them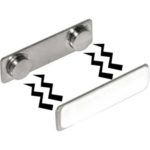 Using punchcard knit carriage on an electronic knitting machine
The magnet on the back of the electronic carriage is what trips the reader in the 910. With the 892 and 910 carriages side by side, I marked the approximate spot I wished the magnet to be. It is presently in place with cellophane tape for my tests. I believe it to be a rare earth magnet, 12 mm in diameter, part of a jewelry piece from days gone by, with a deep attraction to all KM metal parts.
the first location was too high, pattern did not read properly

what turned out to be a much better spot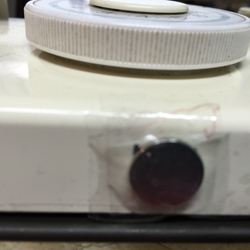 Punchcard lace carriage on electronic, adapted from video; it took a bit of fiddling with getting the magnet positioned properly. A resulting test swatch knit on my 930 using a built in pattern on the right

Here the 910 LC is also missing its magnet (left), gluing on a magnet in the position shown below made it usable on the electronic again.

Ribber fabrics produced with 2 knit carriages selecting needles
Altering the KC sinker plates and arm: remove 6 small screws from the sinker plates, leaving only their arm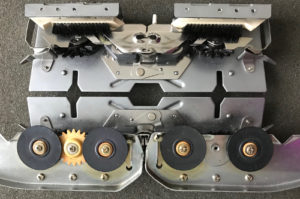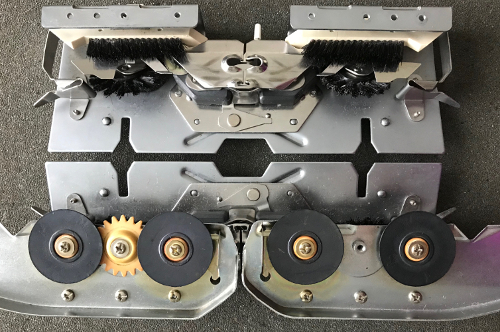 The carriage with the altered sinker plate in place in turn will then be used to replace rows that were to be knit with the ribber set to slip in both directions <– –> . In my sample it operated from the right, with the combined carriages (KC2), from left.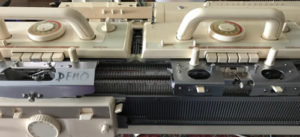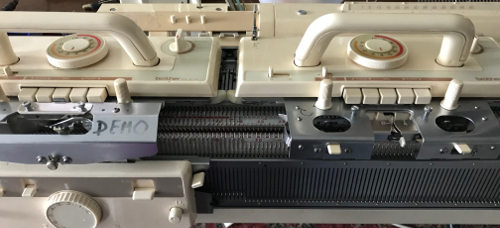 I have random parts, some never used. When trying to familiarize myself with a 930 I came across the ID for one such part I had never used. It turns out it was intended for older ribber connecting arms on newer model beds

the connecting arm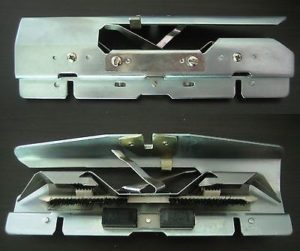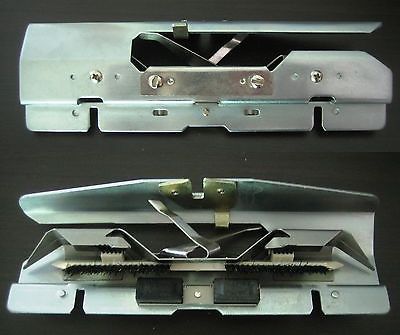 one clearly marked with a number 2, one not immediately below it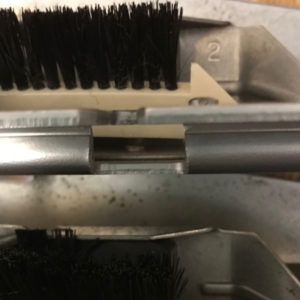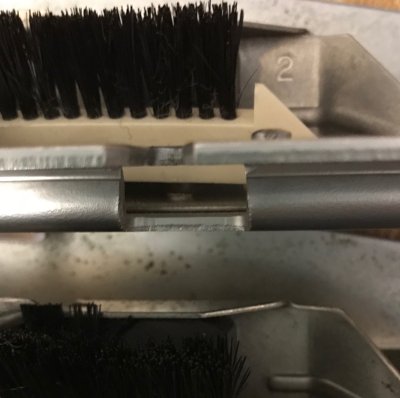 Brother Plating feeder and how to use it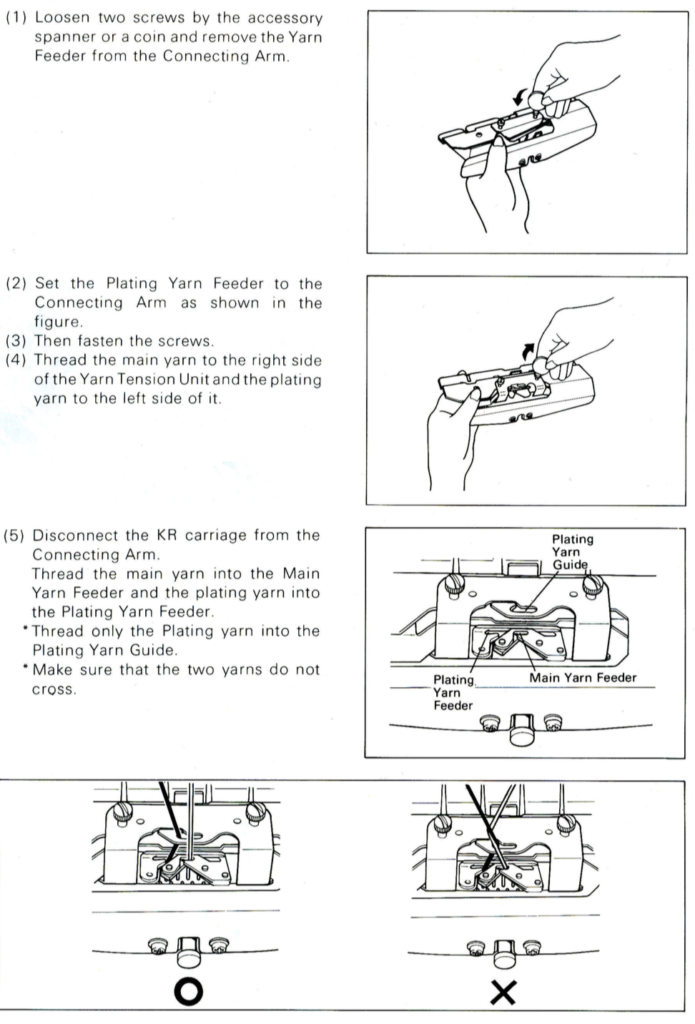 cast on will fail if the yarn is placed in the rear plating yarn feeder only

as opposed to in the main yarn (front0feeder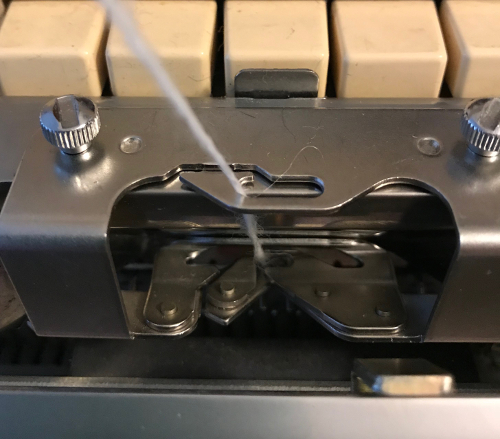 There now is a 3d printed device for the Passaphttps://vimeo.com/101599762. It as well as the earlier mercer plating device http://www.knittingparadise.com/t-396061-1.html require gluing or drilling to affix parts to locks, are not easily available. At one point in time I tested a far "simpler" version of a yarn feeder for a second, thinner yarn aiming for a plated effect, using a thin plastic tubing taped securely on a passap yarn feeder. The goal is to keep the tubing clear of any needles as the locks move across the knitting beds.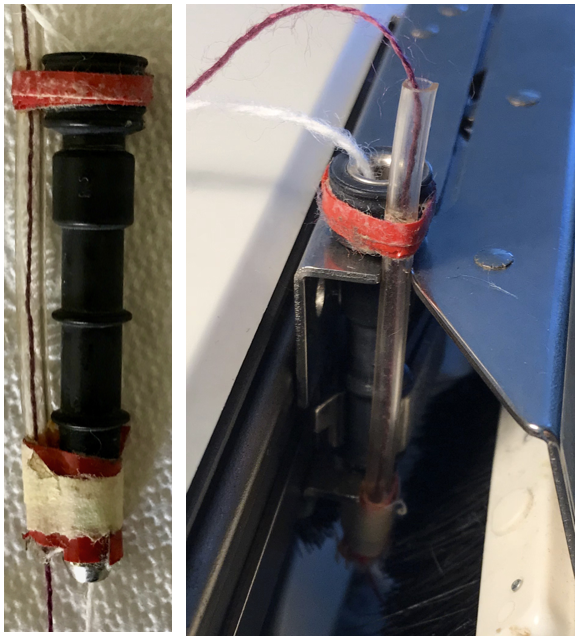 Samples were knit on Brother machine (left) and on Passap (right): on Brother needles were set up 2 in work, 2 out of work. On the ribber an even number of needles were in work, with lili buttons in use, and the ribber carriage was set to tuck in both directions while the main bed remained set to knit throughout. Passap had the 2 in work 2 out of on work needle arrangement on the front bed set to N, with pushers one up, one down, both arrow keys in AX (tuck setting) on the back bed, fabric is not "blocked" in any way.