I recently have been browsing through some of my machine manuals and found these references on methods for executing simple intarsia patterns, the type I usually associate with holding hand techniques. The knit carriage is used, and the yarn is placed on the floor in front of the machine rather than fed through the yarn mast. These illustrations are from the 892 punchcard manual, the same capability was built into the Knitking 893, and Brother 930-940 electronic models.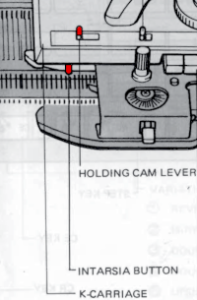 The related positions on the 892 carriages: 

If the setting has not been used for long periods of time, the holding cam lever may not move to the desired position. LPS1 platinum-grade spray can be used successfully on stuck buttons and was used on my carriage. It will take a little while for the full release, do not overspray. Following the instructions, the setup row will ready the knit for the usual intarsia techniques.
The stitch location is just behind the latches prior to laying yarn over needle hooks in the initial color positions.

More info on traditional intarsia methods  includes how to use the intarsia carriage accessory.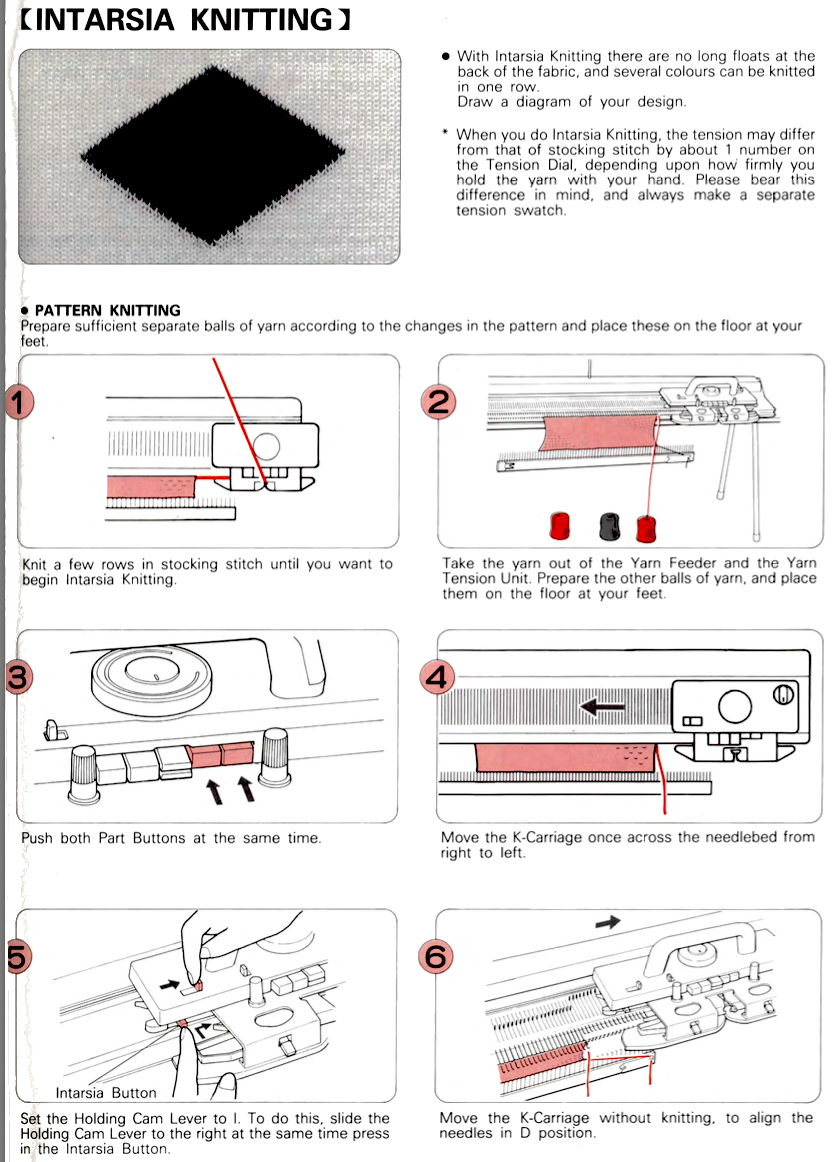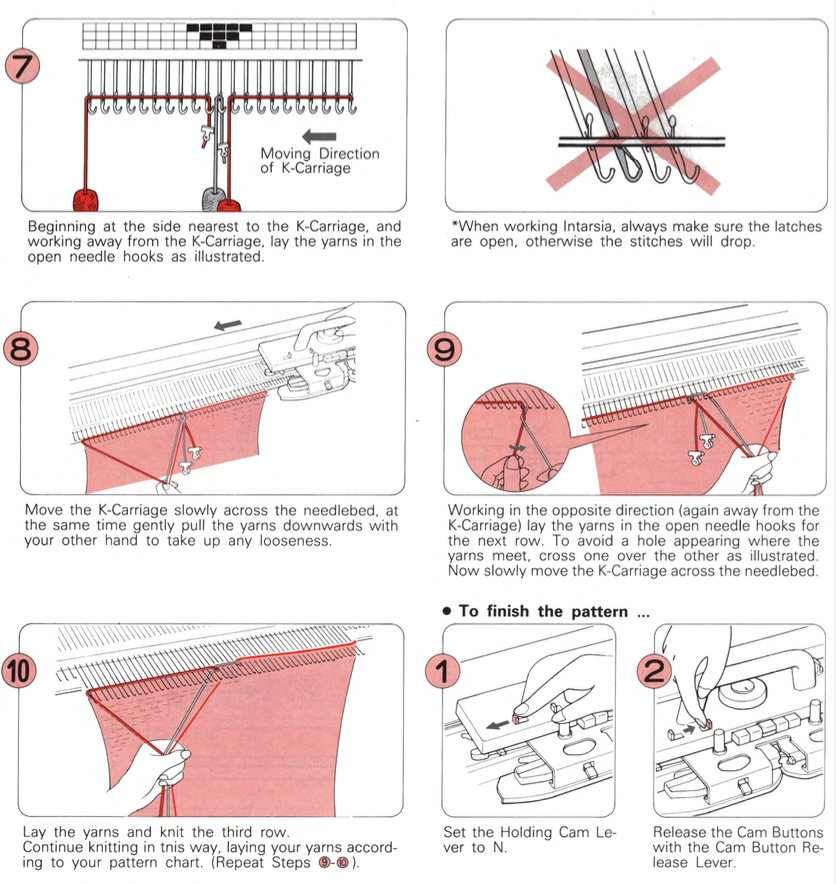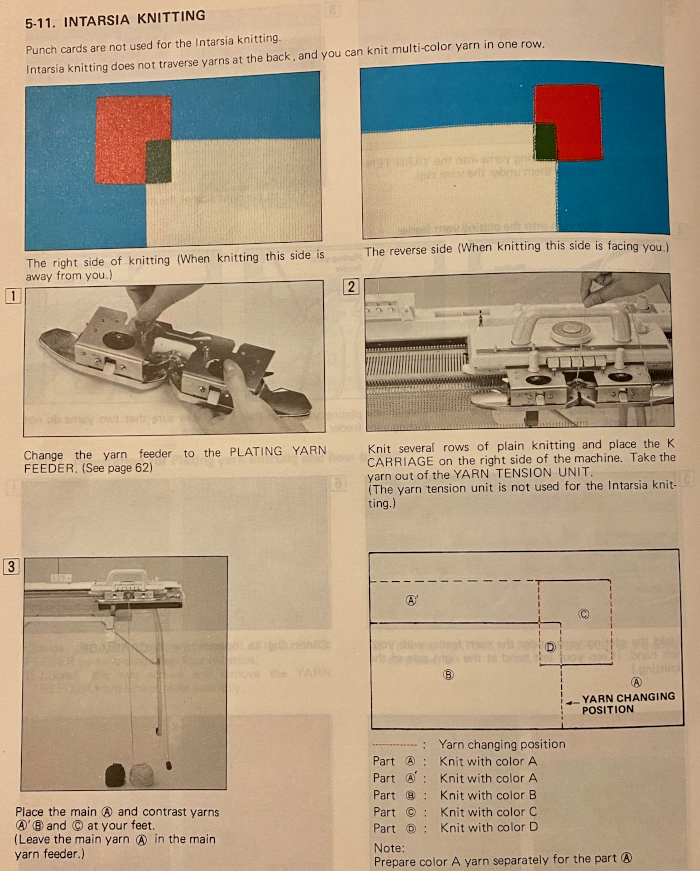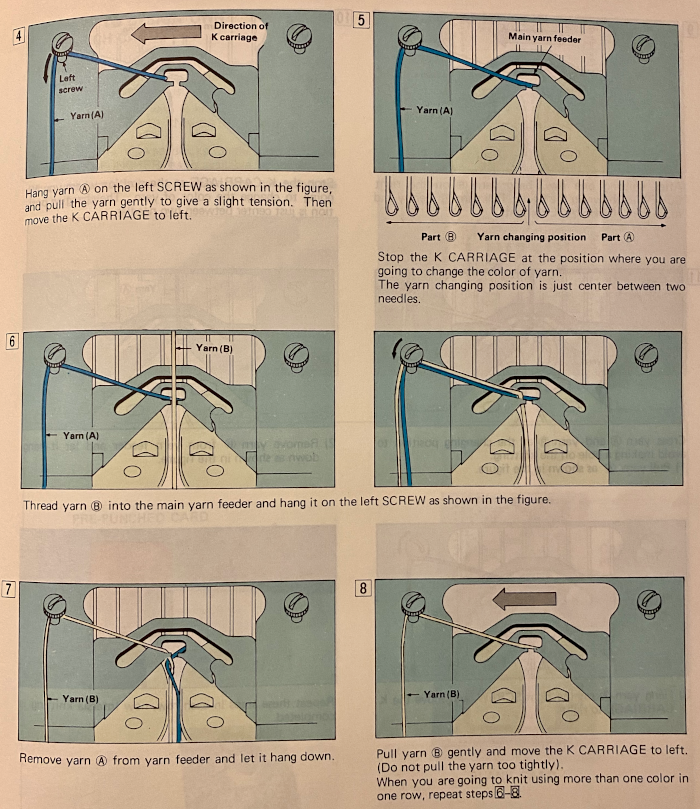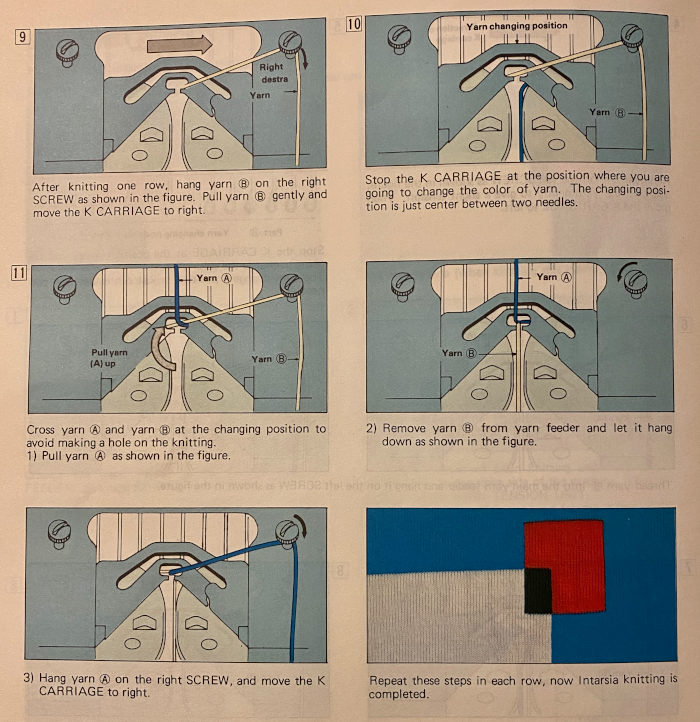 This is from a Japanese language manual for the 891(1987-89) punchcard machine, which appears to introduce the idea of replacing the use of the knit carriage and plaiting feeder with one specifically designed for intarsia